Android development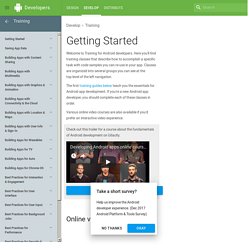 Welcome to Training for Android developers. Here you'll find sets of lessons within classes that describe how to accomplish a specific task with code samples you can re-use in your app. Classes are organized into several groups you can see at the top-level of the left navigation. This first group, Getting Started , teaches you the bare essentials for Android app development. If you're a new Android app developer, you should complete each of these classes in order: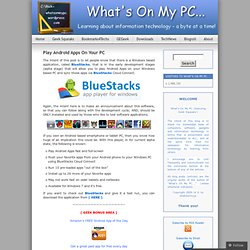 The intent of this post is to let people know that there is a Windows based application, called BlueStacks , that is in the early development stages (alpha stage) that will allow you to play Android Apps on your Windows based PC and sync those apps via BlueStacks Cloud Connect. Again, the intent here is to make an announcement about this software, so that you can follow along with the development cycle; AND, should be ONLY installed and used by those who like to test software applications. If you own an Android based smartphone or tablet PC, then you know how huge of an implication this could be.
Play Android Apps On Your PC
Russian Translation via softdroid.net There's a lot to get excited about in mobile application development today. With increasingly sophisticated hardware, tablet PCs and a variety of software platforms (Symbian OS, iOS, WebOS, Windows Phone 7…), the landscape for mobile developers is full of opportunities — and a little complex as well. So much choice can be overwhelming when you just want to get started building mobile applications . Which platform should you choose?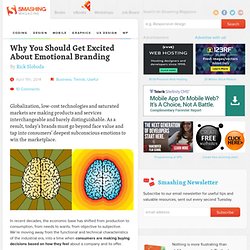 In generating tutorials or for debugging, creating screenshots from an Android device is essential. Unfortunately, getting this screen capture is not a simple process. The following steps will demonstrate how to do it. To take screenshots on your Android phone, you need to connect the phone to the computer and use the SDK. This tutorial will walk through that technique.
Android: How To Take a Screenshot | Android | Tech-Recipes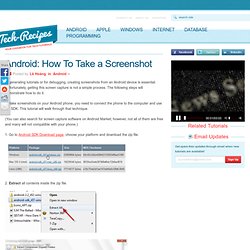 How to take screenshots on the HTC DROID Eris
Naturally you have seen the awesome HTC DROID Eris screenshots we have taken for our user guides and you are wondering, "How did they do that?" The HTC DROID Eris runs on Android 2.1 and as of now, no applications are available that allow for on-device screenshots. This guide will provide you with the software you need and show you how to get stunning screen captures from your device. Two separate pieces of software are required and must be installed on your PC: The Android software development kit (SDK)
Using the Dalvik Debug Monitor