Inspiration
Ascender: Megan Sheerin Identity
EL PAÍS ‹ Sciammarella.es
Gifted
Identity
Graphic Design Portfolio of Petros Afshar
New Art Prints
Wit & Whistle » technicolor art print
a selection of graphic projects
2012 Letterpress calendar
Classic American Travel Posters | bumbumbum
We have been getting a lot of request to write a detailed tutorial that shows how to add an email newsletter to your WordPress blog. So in this article, we attempt to cover every aspect of email newsletters and WordPress for beginners. This includes the very basics to advanced tricks, recommended services & plugins, secret tips to increase opt-in rates, and much more. Because it is a long article, we recommend that you follow the table of content below to navigate through the article.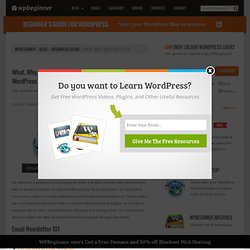 What, Why, and How-To's of Email Newsletter for your WordPress Blog
Email Security
What's inside: Security 101 for email marketers, including: Why email is valuable How to protect your data What to do if you get hacked How an attack works We take security seriously at MailChimp—and as an email marketer, you should too. While we have lots of security measures in place to keep your data safe, you've got some responsibilities of your own.
Silvio Teixeira
Strange natures , particular ecosystems, imaginary worlds... and also the emotional landscapes of the human nature. >< Natures estranyes , ecosistemes particulars, mons imaginaris... i a més a més paisatges emocionals de la naturalesa humana. >< Naturalezas extrañas , ecosistemas particulares, mundos imaginarios... y además paisajes emocionales de la naturaleza humana. ><
puckcinema.com
Vasava
Michael Jackson Hardy Leung, July 31, 2010 Paul the Octopus Hardy Leung, July 11, 2010 Frida Kahlo Hardy Leung, July 7, 2010 Dalmatian Hardy Leung, June 8, 2010 Ada Lovelace (Computer Pioneer) Hardy Leung, May 26, 2010 Rosa Parks Hardy Leung, May 26, 2010 Eleanor Roosevelt Hardy Leung, May 26, 2010 Martin Luther King Jr.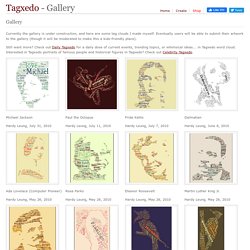 Gráficas minimalistas de los mejores libros! Publicado por filamtropica el abril 24, 2012 · Dejar un comentario De Cervantes a Cortázar. De Nabokov a McCarthy. Una selección libérrima de títulos que merecen la pena.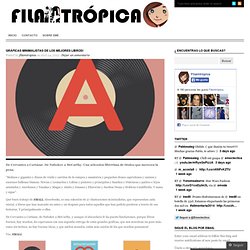 Gráficas minimalistas de los mejores libros! « filamtropica
a selection of graphic projects