Inspiration
Ascender: Megan Sheerin Identity
EL PAÍS ‹ Sciammarella.es
Gifted
Lumburr is a lifestyle brand of handcrafted products built around a day at the park - riding bicycles, playing kubb, and lounging on wool blankets. We strive to create products that promote well being throughout their life-cycle; from material collection, to manufacturing, to use and finally to end-of-life. Infused with Canadiana and a hint of Swedishness, Lumburr products exude craftmanship and quality. Natural locally sourced materials were selected to create a product experience that can't be matched with man-made materials and mass-production.
Identity
Graphic Design Portfolio of Petros Afshar
Popular All « Prev1 ... 567 ... 80Next » Video Transcript What is art? To us... art is the process.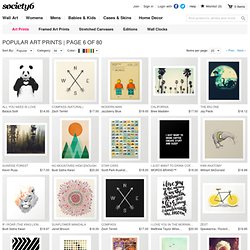 New Art Prints
Wit & Whistle » technicolor art print
a selection of graphic projects
2012 Letterpress calendar
Classic American Travel Posters | bumbumbum
We have been getting a lot of request to write a detailed tutorial that shows how to add an email newsletter to your WordPress blog. So in this article, we attempt to cover every aspect of email newsletters and WordPress for beginners. This includes the very basics to advanced tricks, recommended services & plugins, secret tips to increase opt-in rates, and much more. Because it is a long article, we recommend that you follow the table of content below to navigate through the article.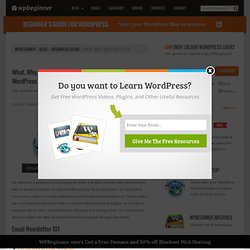 What, Why, and How-To's of Email Newsletter for your WordPress Blog
Email Security
Silvio Teixeira
Strange natures, particular ecosystems, imaginary worlds... and also the emotional landscapes of the human nature. ><Natures estranyes, ecosistemes particulars, mons imaginaris... i a més a més paisatges emocionals de la naturalesa humana.
puckcinema.com
Vasava
Michael Jackson Hardy Leung, July 31, 2010 Paul the Octopus Hardy Leung, July 11, 2010 Frida Kahlo Hardy Leung, July 7, 2010 Dalmatian Hardy Leung, June 8, 2010 Ada Lovelace (Computer Pioneer) Hardy Leung, May 26, 2010 Rosa Parks Hardy Leung, May 26, 2010 Eleanor Roosevelt Hardy Leung, May 26, 2010 Martin Luther King Jr.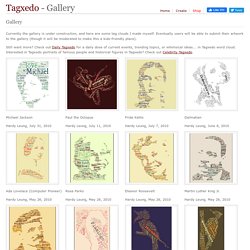 Gráficas minimalistas de los mejores libros! Publicado por filamtropica el abril 24, 2012 · Dejar un comentario De Cervantes a Cortázar. De Nabokov a McCarthy. Una selección libérrima de títulos que merecen la pena.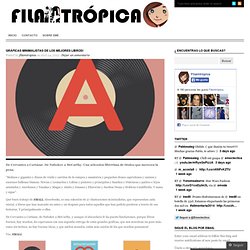 Gráficas minimalistas de los mejores libros! « filamtropica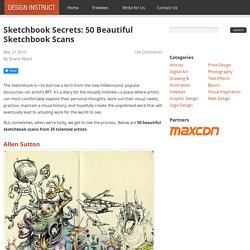 The sketchbook is—to borrow a term from the new millenniums' popular discourse—an artist's BFF.
a selection of graphic projects