Education
Skype in Schools
Persuasive Writing Worksheets
Skip navigation links ugs : life and learning in sync Sanger Learning Center is UT Austin's main resource for academic support. Each year, we help more than 20,000 students achieve their academic potential. We are open Monday through Friday, 8 a.m.-5 p.m. Come in for one-on-one or drop-in tutoringImprove your study skills with a learning specialistMeet weekly with a peer academic coachAttend free classes and workshops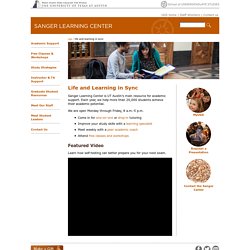 Classroom Management - School/Class Pledges
I am somebody. The me I see is the me I'll be. I can be respectful, responsible and resourceful.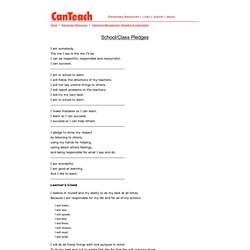 Reading and writing for children with Down syndrome (5-11 years)
Connect Four (Connect 4) Game [SMART Notebook lesson] This is a review game based upon Connect Four. Feel free to insert your own questions. Enjoy!
Search lessons by keyword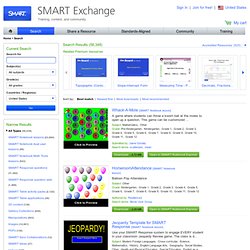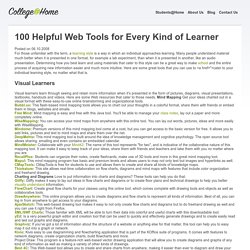 For those unfamiliar with the term, a learning style is a way in which an individual approaches learning. Many people understand material much better when it is presented in one format, for example a lab experiment, than when it is presented in another, like an audio presentation.
All Reading Worksheets
Handouts: Handout 1Print Handout 1 U.S. Constitution An Anticipation Guide
Lesson Plan - Building the Foundation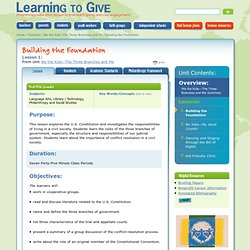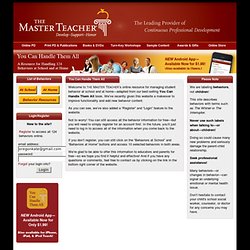 Discipline Help: You Can Handle Them All
Welcome to the Master Teacher's online resource for managing student behavior at school and at home—adapted from our best-selling You Can Handle Them All book. We've recently given this website a makeover to improve functionality and add new behavior content. As you can see, we've also added a "Register" and "Login" feature to the website. Not to worry! You can still access all the behavior information for free—but you will need to simply register for an account first.
Do2Learn: Educational Resources for Special Needs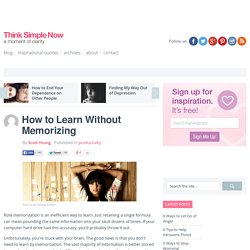 Photo by Edwin Stemp Rote memorization is an inefficient way to learn. Just retaining a single formula can mean pounding the same information into your skull dozens of times. If your computer hard drive had this accuracy, you'd probably throw it out.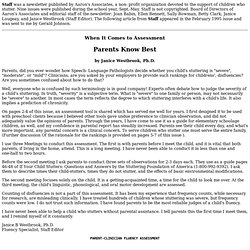 When it comes to assessment
Staff was a newsletter published by Aaron's Associates, a non- profit organization devoted to the support of children who stutter. Nine issues were published during the school year, Sept.-May.
For teachers - Templates - Microsoft Office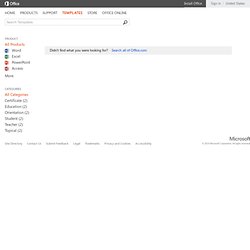 <div class="cdOLblEmRed cdSearchResultsMargin">Warning: This site requires the use of scripts, which your browser does not currently allow. <a href="http://o15.officeredir.microsoft.com/r/rlidJSHelp?clid=1033">See how to enable scripts.</a><br/></div>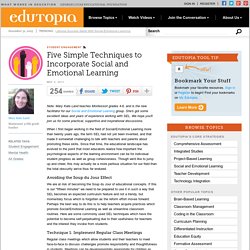 Five Simple Techniques to Incorporate Social and Emotional Learning
Note: Mary Kate Land teaches Montessori grades 4-6, and is the new facilitator for our Social and Emotional Learning group. She's got some excellent ideas and years of experience working with SEL. We hope you'll join us for some practical, supportive and inspirational discussions. When I first began working in the field of Social/Emotional Learning more than twenty years ago, the term SEL had not yet been invented, and that made it somewhat challenging to talk with teachers and parents about promoting these skills.
Lexercise offers services to help children with reading, writing and spelling disorders such as dyslexia and dysgraphia. We know this can be a confusing and overwhelming time for you and your child, so we've created tools for testing and treatment that are simple, highly effective and convenient. Our free online dyslexia test for children can help determine if your child is having trouble with reading and might be a candidate for our full evaluation.
For Parents and Kids | Lexercise
Addition Math Games - Math Lines 10
3-6 Student Interactives - Language Arts
Special Education Eligibility: When Is a Speech-Language Impairment Also a Disability?
Complete guide to social stories One Place for Special Needs scoured the Internet to come up with the most complete list of free social stories covering everything from behavior to toilet training. We also have included stories showing sequential processing, the steps for what to expect in a variety of activities. Some are text only and others include pics. Please rate these resources on our site so others can find the best stories first.
Complete guide to free special needs social stories, autism social story, complete list at One Place for Special Needs
Key Words
This IEP GOAL BANK is the place where you can "deposit" your own IEP goals/objectives and "withdraw" the goals/objectives contributed by others. Few things cause more angst in our profession than writing IEP goals/objectives! One way to simplify the process is to use the template below.
ESE and FDLRS Boardmaker Resources | Staff | Polk County Public Schools
10 Special-Needs School Tools