ART
Pixel Joint Forum: The Pixel Art Tutorial. V.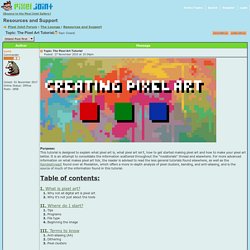 Creating a palette: When should I worry about colors? Well essentially what it comes down to is, what colors does the piece need to have? Then, as I go, how far can I get with those (until of course I need to add more shades). Get inspired. Practice. Improve your drawing skills! BEFORE & AFTER: PRINTED CUT OUT DRESS. 17th January 2012 It seems we're all looking forward to the coming summer months, so I thought I would share with you another of my 'cheat' dress projects – a summer cut out dress.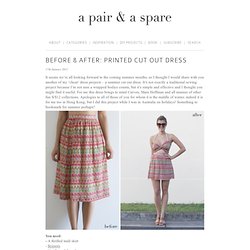 It's not exactly a traditional sewing project because I'm not sure a wrapped bodice counts, but it's simple and effective and I thought you might find it useful. For me this dress brings to mind Carven, Mara Hoffman and all manner of other fun S/S12 collections. Face Art: Incredibly Awesome Makeup Portraits by Alexander Khokhlov. Moscow based photographer and artist Alexander Khokhlov has created a wonderful art project titled "2D or not 2D".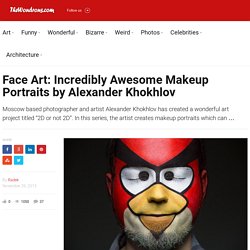 In this series, the artist creates makeup portraits which can easily confuse our vision. He created these portraits in 2D and some of these photos might indeed do the trick with the help of Valeriya Kutsan's professional makeup work, the natural lines of the models' faces are almost indistinguishable. Create Face Online, Create Your Portrait Caricature Online. Chapter 2. Human anatomy and figure drawing. Chapter 2.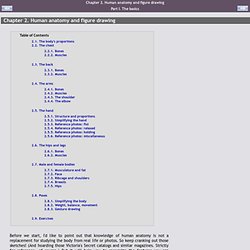 Human anatomy and figure drawing Before we start, I'd like to point out that knowledge of human anatomy is not a replacement for studying the body from real life or photos. So keep cranking out those sketches! (And hoarding those Victoria's Secret catalogs and similar magazines. Strictly for reference, of course.) How to Draw a Mandala: Learn How to Draw Mandalas for Spiritual Enrichment and Creative Enjoyment. Watercolor Female Portrait | FindInspirations.com. Silvia Pavarini, Italywebsite: silviapavarini.blogspot.com Monsieur Qui, Pariswebsite: monsieurqui.com Stella im Hultberg, USAwebsite: art scrap blog Yoco Nagamiya, Japanwebsite: yoco-nagamiya.jp Miwa Kaburaki, Japanwebsite: miwakaburaki.com.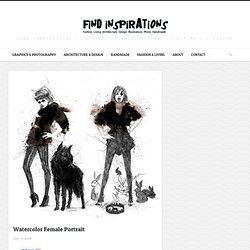 Tutorial: How to Paint Realistic Eyes. Thu 27th Mar 2014, by Linda Bergkvist | Tutorial Painting Realistic Eyes by Linda Bergkvist has been one of our most popular tutorials.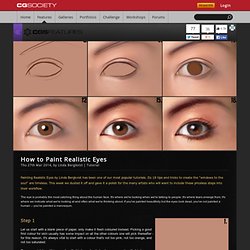 Its 18 tips and tricks to create the "windows to the soul" are timeless. The Book Cover Archive.
LEGALITIES
Creating Emoticons by *dAemotes on deviantART. 11.0 Colours on #Emotication - deviantART. Underwater Dog Photography by Seth Casteel. Cute underwater Dog Photography by Seth Casteel.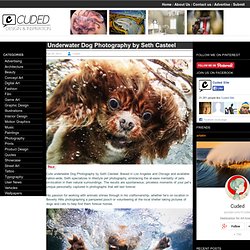 Based in Los Angeles and Chicago and available nation-wide, Seth specializes in lifestyle pet photography, embracing the at-ease mentality of pets on-location in their natural surroundings. The results are spontaneous, priceless moments of your pet's unique personality captured in photographs that will last forever. His passion for working with animals shines through in his craftsmanship, whether he's on location in Beverly Hills photographing a pampered pooch or volunteering at the local shelter taking pictures of dogs and cats to help find them forever homes. MS Paint Adventures. Introdoucing, 20104............ the NEWD YEAR Gigapause status: STILL GIGAPAUSED.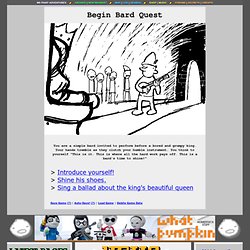 It's almost over, right? Um, no, sorry. Cake Art. DeviantART. ARTIST | Yuanyuan Yang. SOCIETY6 | Artist Tim Schumate. Bryan Lewis Saunders - DRUGS. "Near Death Experience" 25I-NBOMe Abilify / Xanax / Ativan (dosage unknown in hospital) 90mg Abilify (after 3 months usage 3x maximum dose) 1 sm Glass of "real" Absinth (not the fake crap)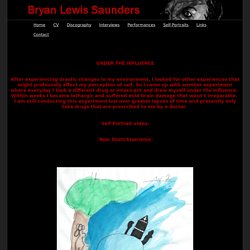 Zhoira on deviantART. The Secret to Composition by *lulie on deviantART. HOW-TO | pixel art. Pixel art is a retro form of digital art which is gaining a lot in popularity these days.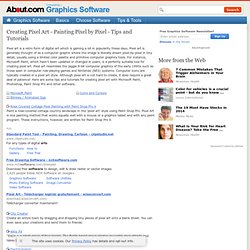 Pixel art is generally thought of as a computer graphic where the image is literally drawn pixel-by-pixel in tiny detail, usually using a limited color palette and primitive computer graphics tools. For instance, Microsoft Paint, which hasn't been updated or changed in years, is a perfectly suitable tool for creating pixel art. Pixel art resembles the jaggie 8-bit computer graphics of the early 1990s such as those seen in computer role-playing games and Nintendo (NES) systems. The hand. The hands are a notorious source of frustration. This section won't concentrate on the muscle structure, since the hand is very complex in this regard, and knowing this won't help much in drawing them.
Instead, we'll look at proportions, range of motion, and possible simplifications.
---