Student engagement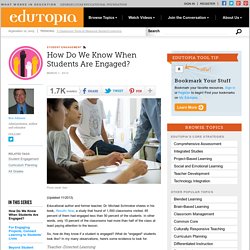 (Updated 11/2013) Educational author and former teacher, Dr. Michael Schmoker shares in his book, Results Now, a study that found of 1,500 classrooms visited, 85 percent of them had engaged less than 50 percent of the students.
contributing to community
Celebrate What's Right with the World | Celebrate What's Right With the World - Changing the world one celebration at a time.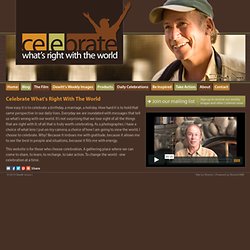 How easy it is to celebrate a birthday, a marriage, a holiday. How hard it is to hold that same perspective in our daily lives. Everyday we are inundated with messages that tell us what's wrong with our world. It's not surprising that we lose sight of all the things that are right with it; of all that is truly worth celebrating. As a photographer, I have a choice of what lens I put on my camera; a choice of how I am going to view the world.
cloudlearn.net
letsgetengaged - home