Student engagement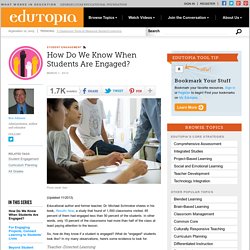 Educational author and former teacher, Dr. Michael Schmoker shares in his book, Results Now (1) , a study that found of 1,500 classrooms visited, 85 percent of them had engaged less than 50 percent of the students. In other words, only 15 percent of the classrooms had more than half of the class at least paying attention to the lesson.
contributing to community
Celebrate What's Right with the World | Celebrate What's Right With the World - Changing the world one celebration at a time.
cloudlearn.net
letsgetengaged - home