Training
'Workout From Hell' Puts Fat To The Flames
Training With Dr.Romanov: NUTRITION Archives
Men's Hattori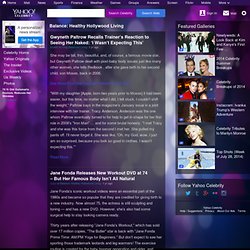 Kim Kardashian's Workout Secrets - Balance: Healthy Hollywood Living - omg! on Yahoo
Gwyneth Paltrow and her trainer on the cover of the January issue. (Brian Bowen Smith/Redbook) She may be tall, thin, beautiful, and, of course, a famous movie star, but Gwyneth Paltrow dealt with post-baby body issues just like many other women, she tells Redbook , after she gave birth to her second child, son Moses, back in 2006. See More From the Gwyneth Paltrow Cover Story "With my daughter [Apple, born two years prior to Moses] it had been easier, but this time, no matter what I did, I felt stuck.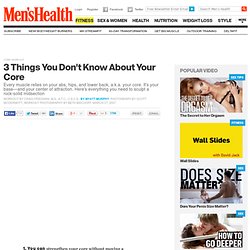 1. You can strengthen your core without moving a muscle. Whereas most muscles propel you, your core resists movement—for instance, to protect your spine when you twist your torso. So don't be surprised by how hard it is to stay still in this core workout. You're conditioning your core to do its job more effectively. 2.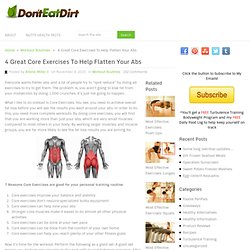 Everyone wants flatter abs, and a lot of people try to "spot reduce" by doing ab exercises to try to get them. The problem is, you aren't going to lose fat from your midsection by doing 1,000 crunches. It's just not going to happen. What I like to do instead is Core Exercises.
Injury Prevention Video | Runner
Triathlon Swim Training"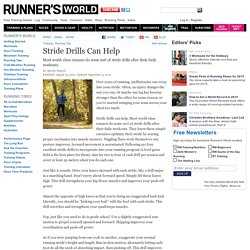 Over years of running, inefficiencies can creep into your stride.
True Grit
Ironman Triathlon Training Program, Plan, Schedule & Training Log | ActiveTrainer
Name: John DeClemente Email: johnmirahealth@yahoo.com Why I Got Started I began weightlifting in the 8th grade to increase my size and strength for football .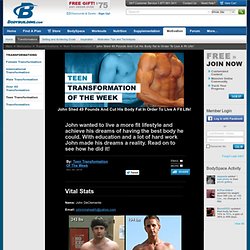 Bodybuilding.com - John Shed 49 Pounds And Cut His Body Fat In Order To Live A Fit Life!