Webdesign 1
The Best Damn Web Marketing Checklist, Period! - Search Engine G
Marketing a website isn't particularly difficult. It's usually just a matter of knowing what to do, how to do it and having the skills and time to get it done.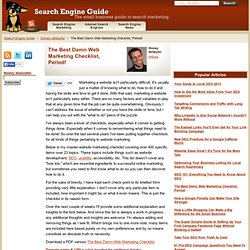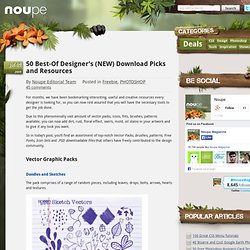 50 Best-Of Designer's (NEW) Download Picks and Resources | Noupe
Jul 09 2009 For months, we have been bookmarking interesting, useful and creative resources every designer is looking for, so you can now rest assured that you will have the necessary tools to get the job done. Due to this phenomenally vast amount of vector packs, icons, fnts, brushes, patterns available, you can now add dirt, rust, floral effect, swirls, mold, oil stains in your artwork and to give it any look you want.
Beautiful Examples of Inset Typography in Web Design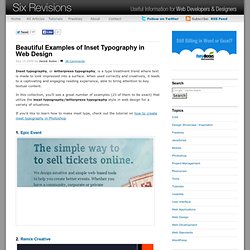 Inset typography, or letterpress typography, is a type treatment trend where text is made to look impressed into a surface. When used correctly and creatively, it leads to a captivating and engaging reading experience, able to bring attention to key textual content.
Positive Hype - imagine create inspire
Welcome to Ember! The best way to share your design inspiration!
Web Design Newcastle, New South Wales Australia | Just Creative
Valen Designs - Web Design, SEO, Branding & Application Deve
Jason Santa Maria
JeffCroft.com: Homepage
The Things We Make - Graphic Design, Illustration, Brand & I
Brad Colbow Design - Cleveland Web Design, Freelance Graphic Des
Vote - .net magazine awards 2009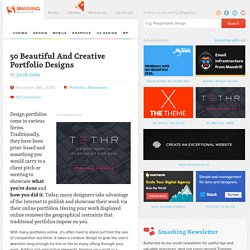 50 Beautiful And Creative Portfolio Designs | Design Showcase |
Advertisement
Bill C. English | UI and Web Designer, Indianapolis
Mike Matas Blog
Spreadsheets, strong coffee, and good ol' fashioned clicking, cutting, and pasting are tried-and-true tools for conducting content inventories.
Web Design Blog | Web Design Standards | Viget Inspire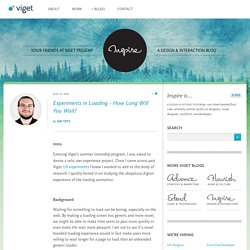 Dragon Interactive
scripty2: for a more delicious web
The Index. | Dustin Curtis
Apple and its innovative products and marketing are the focus of some excellent design tutorials for Photoshop.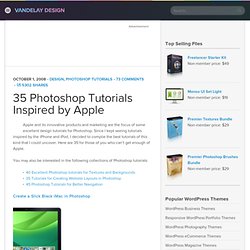 35 Photoshop Tutorials Inspired by Apple
Hemlock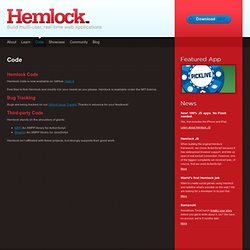 Hemlock Code Hemlock code is now available on GitHub.
Six Revisions - Web Development and Design Information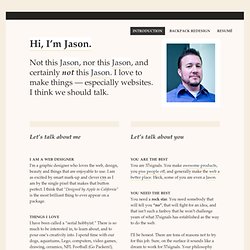 Let's talk about me
Hi, I'm Jason.
Pattern Tap : Organized Web Design Collection of User Interfaces
Pattern Tap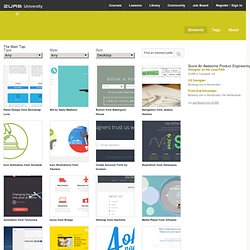 40 Beautiful Examples of Minimalism in Web Design
Minimalism is a design style that emphasizes simplicity and the removal of superfluous elements in one's own work. It's applied in art, architecture, print work, and in web design. There is something extraordinary about making something magnificent with limited resources, and in this showcase, you'll find the work of talented designers that exhibit exemplary use of Minimalism theories applied to web design.
design|snips
teehan+lax - interactive user experience design
Using color gradients, or effects that transition two or more colors with one another, is one of the most popular design techniques in web design. They're easy to create yet hard to get right. In this showcase, you'll witness some of the best examples of using color gradients in the hopes of inspiring you in your own designs.
25 Great Examples of Using Gradient Effects in Web Designs
*Buy a new .COM, get one new .INFO for FREE for 1st year only.
100 Great Resources for Design Inspiration - zaglog's poste
Portfolio | Anderbose: Web Design and Interactive Agency in Nash
Noupe
Finding inspiration is not always as simple as it sounds, whether you've been designing for years or only weeks.
100 Great Resources for Design Inspiration
Web Designer Help » Over 40 Beautiful Portfolios
SimpleBits
Cure Writer's Block: Skribit
Ordered List // We Make The Web Beautifully Simple
Sorry, that's not here. Try visiting the home page to get yourself oriented. Here's a few of our recent blog posts.
100% Rebrandable email marketing software just for designers - C
Outstanding Website Background Guide: 60+ Impressive Resources |
edopter.com: social trendcasting.