Cooking
Fallen Fruit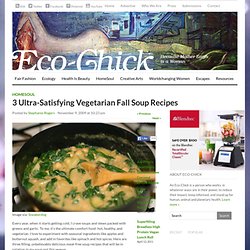 Image via: Sneakerdog Every year, when it starts getting cold, I crave soups and stews packed with greens and garlic.
What's Cooking in your World?
There's nothing like a french fried potato. The taste, the texture, the dip-ability; it's probably one of my favorite go-to comfort foods. However, I don't need the fat of an actual deep fried potato, and I certainly do not favor processed french fries that come from the frozen food section of the grocery store. Enter: Healthy French Fries* Step 1: Peel your 'taters. This isn't necessary, though, but if you decide you want the skin on make sure you scrub-wash them first.