Vegetarian
chickpea salad with feta and herbs | The Merry Gourmet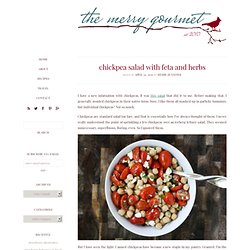 chickpea salad with feta and herbs I have a new infatuation with chickpeas. It was this salad that did it to me. Before making that, I generally avoided chickpeas in their native form. Sure, I like them all mashed up in garlicky hummus, but individual chickpeas? Not so much.
Salad in a Jar - SRC
Ten Reasons To Be A Vegetarian
Hunger Number of people worldwide who will die as a result of malnutrition this year: 20 million. Number of people who could be adequately fed using land freed if Americans reduced their intake of meat by 10%: 100 million. Percentage of corn grown in the U.S. eaten by livestock: 80.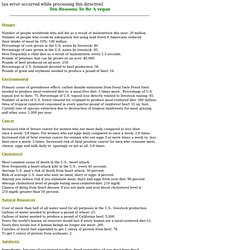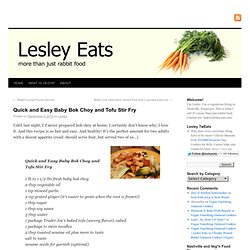 Quick and Easy Baby Bok Choy and Tofu Stir Fry | Lesley Eats
Until last night, I'd never prepared bok choy at home. I certainly don't know why; I love it. And this recipe is so fast and easy. And healthy! It's the perfect amount for two adults with a decent appetite (read: should serve four, but served two of us…)