Food Carts
Sauca Food Truck | Food Truck Fiesta - a real-time automated DC food truck tracker
The Grilled Cheese Truck
* Updated post from archive: Originally posted March 29, 2009 If you where to ask me what is my favorite meal of the day without a thought my response would be breakfast! I love breakfast! I love brunch! I love bacon!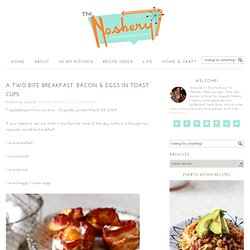 Andrew Carmellini - Munchies | VBS.TV
Great New Way to Eat Sushi – Jogasaki Sushi Burrito
People may say that the gourmet food truck craze is on its way out, but I think they are wrong. There are a ton of new trucks coming out, and yes, many are knock-offs of existing trucks or concepts, but every once in awhile you find a truck that offers something unique. If you want a different but great tasting gourmet food truck experience then I suggest you track down Jogasaki Sushi Burrito. These guys are rocking it.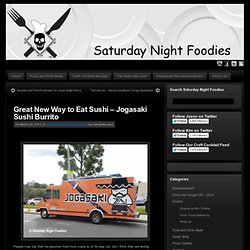 Jogasaki Sushi Burrito Los Angeles
Dos Chinos - Eat St. - Food Network Canada