Food Carts
Sauca Food Truck | Food Truck Fiesta - a real-time automated DC food truck tracker. >> Sauca Website >> Sauca on Twitter >> Sauca on Facebook Sâuçá serves international cuisine.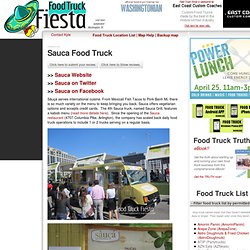 From Mexicali Fish Tacos to Pork Banh Mi, there is so much variety on the menu to keep bringing you back. Sauca offers vegetarian options and accepts credit cards. The Grilled Cheese Truck. Most gawked all-time | foodgawker - StumbleUpon. A Two Bite Breakfast: Bacon & Eggs in Toast Cups. * Updated post from archive: Originally posted March 29, 2009 If you where to ask me what is my favorite meal of the day without a thought my response would be breakfast!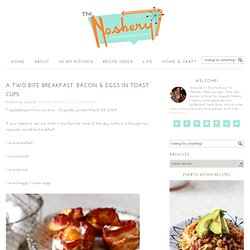 I love breakfast! I love brunch! I love bacon! Andrew Carmellini - Munchies | VBS.TV. Great New Way to Eat Sushi – Jogasaki Sushi Burrito. People may say that the gourmet food truck craze is on its way out, but I think they are wrong.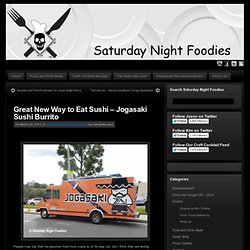 There are a ton of new trucks coming out, and yes, many are knock-offs of existing trucks or concepts, but every once in awhile you find a truck that offers something unique. If you want a different but great tasting gourmet food truck experience then I suggest you track down Jogasaki Sushi Burrito. These guys are rocking it. Jogasaki Sushi Burrito Los Angeles.
Dos Chinos - Eat St. - Food Network Canada.
---