Simple Living
Alabama Prepper's Network: Top 10 Survival Downloads You Should Have. Author: Contributing Author The following article has been generously contributed for your reading pleasure by Rourke at Modern Survival Online.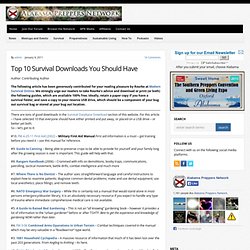 We strongly urge our readers to take Rourke's advice and download or print (or both) the following guides, which are available 100% free. Ideally, retain a paper copy if you have a survival folder, and save a copy to your reserve USB drive, which should be a component of your bug out survival bag or stored at your bug out location. There are tons of good downloads in the Survival Database Download section of this website.
Search. How To Make Barista-Worthy Coffee At Home. Make coffee at home instead of buying fancy lattes at the local cafe (or, OK, Starbucks outpost), and you'll save boatloads of cash each year.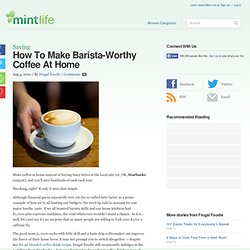 Shocking, right? If only it were that simple. Although financial gurus repeatedly trot out the so-called latte factor as a prime example of how we're all busting our budgets, the tired tip fails to account for one major hurdle: taste. If we all boasted barista skills and our home kitchens had $1,000-plus espresso machines, the venti whatevers wouldn't stand a chance. As it is… well, let's just say it's no surprise that so many people are willing to fork over $5 for a caffeine fix. Homemade Hair Treatments - At-Home Hair Repair at WomansDay.com.
Eggs, yogurt and honey are, at first glance, all components of a tasty breakfast—but they also happen to be hair treatment ingredients, and affordable, all-natural ones at that.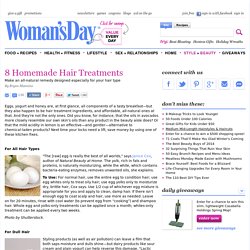 And they're not the only ones. Did you know, for instance, that the oils in avocados more closely resemble our own skin's oils than any product in the beauty aisle does? Or that the mild acidity in lemon is an effective—and gentler—alternative to chemical-laden products? Next time your locks need a lift, save money by using one of these kitchen fixes. For All Hair Types. Living Off the Grid: Free Yourself. Survivalist Skills. Homesteader's Free Library. Garage turned Mini Dream Home! Hello there!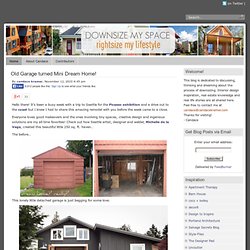 It's been a busy week with a trip to Seattle for the Picasso exhibition and a drive out to the coast but I knew I had to share this amazing remodel with you before the week came to a close. Everyone loves good makeovers and the ones involving tiny spaces, creative design and ingenious solutions are my all time favorites!
---