Realestate
SEED International Sustainability Education and Ecological Design HANDS ON PERMACULTURE WORKSHOP 2010/11 dates to be announced PERMACULTURE DESIGN COURSE (PDC) 2011 date to be announced OUR FILM ABOUT LOCAL FOOD IS NOW AVAILABLE Think Global: Eat Local - a diet for a sustainable society visit www.localfood.net.au to find out more, or to order your copy. CONTACT US info@SEEDinternational.com.au phone: 07 5494 4833 Ecoliteracy and ecodesign consultants for range of projects, organisations, NGOs and local government.
Chrystal Waters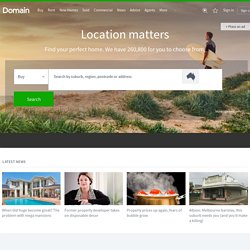 Skip to navigation Skip to content Search to buy More options OR browse by state buy western australia real estate buy northern territory real estate buy queensland real estate buy south australia real estate buy nsw real estate buy victoria real estate buy act real estate buy tasmania real estate My Domain
CENTURY 21 Real Estate Lane Cove
Australian Guide to Real Estate
Have a sales or rental appraisal on your property before March 31 and you could win* a $5000 interior design session with Darren Palmer from The Block AND $25,000 cash to put towards your renovation Click here to Enter! Looking to Buy? Buying a property can be a daunting prospect, especially if this is your first home purchase. Between open houses to visit, thousands of print and online advertisements to read and significant financial decisions to make, it is easy to feel overwhelmed.
L.J. Hooker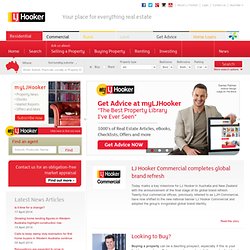 RentFind - Australian Rental Properties - Perth
Sydney's Real Estate Agents
Laing+Simmons