Python
Kyran Dale Tue, 03 Aug 2010 12:27:47 +0000 A few years ago, when choosing a Python Web-framework with which to build Showmedo, life was a little simpler. The big CMS frameworks like Zope and its relatively user-friendly little bro Plone were reasonably well established and there were a few up and coming lighter frameworks, which promised to take one closer to the Python. Standouts here were Turbogears and Django. I tried using Plone, even bought the book, but found it very unwieldy.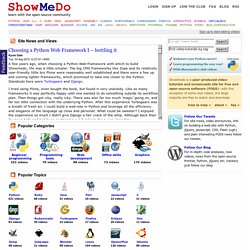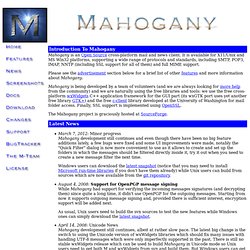 Mahogany is an Open Source cross-platform mail and news client. It is available for X11/Unix and MS Win32 platforms, supporting a wide range of protocols and standards, including SMTP, POP3, IMAP, NNTP (including SSL support for all of them) and full MIME support. Please see the advertisement section below for a brief list of other features and more information about Mahogany.
Mahogany Mail
Support the Python Community Help the Python community by becoming an associate member or making a one-time donation. Python 3 Poll I wish there was Python 3 support in What they are saying... Ubuntu Linux: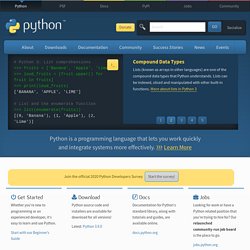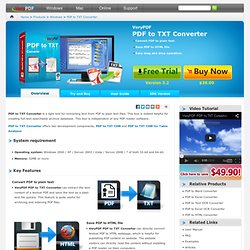 PDF2TXT
PDF to TXT Converter is a light tool for extracting text from PDF to plain text files. This tool is indeed helpful for creating full-text searchable archive database. This tool is independent of any PDF reader software. PDF to TXT Converter offers two development components, PDF to TXT COM and PDF to TXT COM for Table Analyzer.
Thinking in Java