Drupal
From These tips were written for Drupal6 and have not yet been edited for Drupal7 and therefore may not be accurate; this section is under construction.
Drupal site building tips -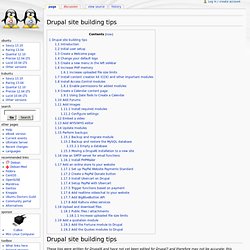 untitled
If you are running more than one Drupal site, you can simplify management and upgrading of your sites by using the multi-site feature. Multi-site allows you to share a single Drupal installation (including core code, contributed modules, and themes) among several sites. This is particularly useful for managing the code since each upgrade only needs to be done once.
Run multiple sites from the same code base (multi-site)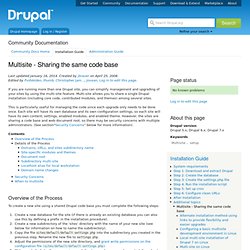 Hi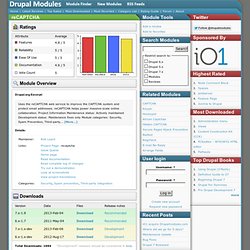 reCAPTCHA
People never ask me 'Hey Norman - what modules have you installed thus far on this wonderful Drupal 7 powered blog ?' Archive - monthly archives.
essential modules for your new Drupal 7 site | Blog in isolation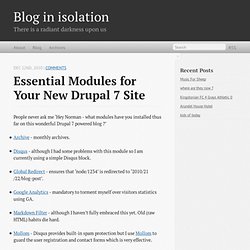 If you are new to drupal, then this list is for you. These are some of the best of the best drupal modules. Everything from standard framework modules, to location and mapping is covered. Note that if you've been emersed in drupal for some time, than this will be "old news". The Big Three "The big three" are important enough that they deserve a category of their own.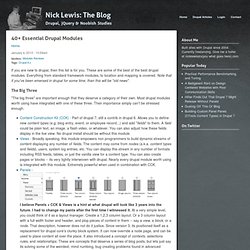 Top 10 Essential Drupal 7 modules | Steve Purkiss
Hay You should post on the examples for the blog. You can circulate it's special.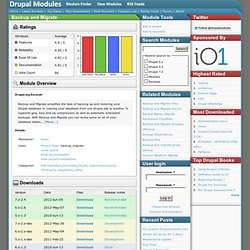 Backup and Migrate