Food
Get flash to fully experience Pearltrees
There is nothing like guilt free "yumminess" and my dinner was just that! Made with leftover pesto and butternut squash from the 7 day diet I followed last week, it was packed with flavours and so satisfying. The perfect comfort food after a busy day!
Choose from a tasty selection ... April 09 - White Soda Bread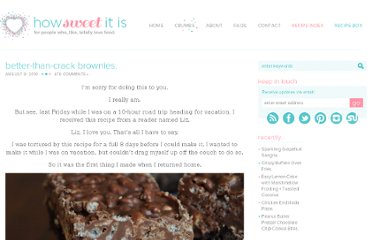 I'm sorry for doing this to you. I really am. But see, last Friday while I was on a 10-hour road trip heading for vacation, I received this recipe from a reader named Liz. Liz, I love you. That's all I have to say. I was tortured by this recipe for a full 8 days before I could make it.
Ingredients 2 tablespoon cider vinegar 1 tablespoon canola oil 2 teaspoon finely chopped canned chipotle chili in adobo sauce (see Note) 1/4 teaspoon salt 2 cup shredded red cabbage 1 medium carrot, shredded 1/4 cup chopped fresh cilantro 1 15-ounce can white beans, rinsed 1 ripe avocado 1/2 cup shredded sharp cheddar cheese 2 tablespoon minced red onion 4 8- to 10-inch whole-wheat wraps or tortillas Directions 1. Whisk vinegar, oil, chipotle chile and salt in a medium bowl. Add cabbage, carrot and cilantro; toss to combine.