Html
WEB DESIGN & DEVELOPMENT. HTML5. SWF Charts Introduction. New Version 5!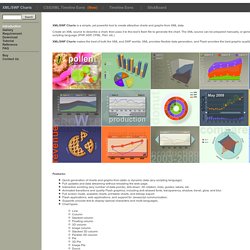 XML/SWF Charts is a simple, yet powerful tool to create attractive charts and graphs from XML data. Create an XML source to describe a chart, then pass it to this tool's flash file to generate the chart. The XML source can be prepared manually, or generated dynamically using any scripting language (PHP, ASP, CFML, Perl, etc.)
Standard. C XHTML2 Working Group Home Page. Skip to title | This was the W3C's home page for the XHTML2 Working Group, which was chartered in March 2007 (see news) until December 2010.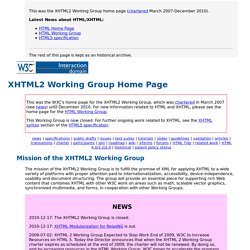 For new information related to HTML and XHTML, please see the home page for the HTML Working Group. This Working Group is now closed. For further ongoing work related to XHTML, see the XHTML syntax section of the HTML5 specification. 30 Tips for Writing CSS. CSS has given an unmatched flexibility to us for doing styles without lengthy coding.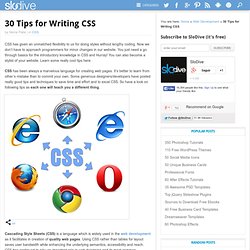 Now we don't have to approach programmers for minor changes in our website. You just need a go through basics for the introductory knowledge in CSS and Hurray! You can also become a stylist of your website. Learn some really cool tips here. CSS has been always a marvelous language for creating web pages.
---