Camera
Custom SLR | Innovative Camera Gear
Homepage
1001 Noisy Cameras
Make me an offer
PRAKTICA USERS
The Digiscoping and DSLR Bird photography Resource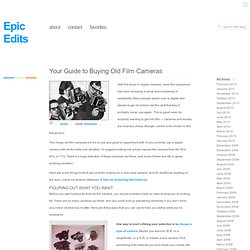 With the boom in digital cameras, used film equipment has been dropping in price and increasing in availability. Many people switch over to digital and decide to get rid of their old film stuff that they'll probably never use again.
Your Guide to Buying Old Film Cameras
I AM Nikon
My Interest in Photography and My Camera Equipment
I first got into photography at the age of 12 in 1962 when I was introduced to the subject by a teacher at school who ran a photographic society.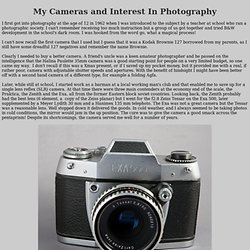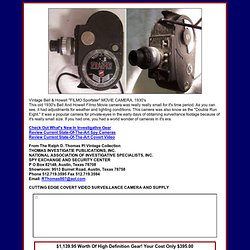 FILMO MOVIE CAMERA 1930'S
Vintage Bell & Howell "FILMO Sportster" MOVIE CAMERA, 1930's This old 1930's Bell And Howell Filmo Movie camera was really really small for it's time period.