Artist 2
Maximo Riera : Bespoke furniture
Stephen Kettle - The Gallery
Joe Hill Art
Disegno
Jerzy Kędziora
dani coves
art and Design
Stushie's Art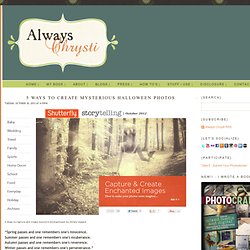 Always Chrysti - Always Chrysti
You've prolly heard me talking lots (and lots!)
Bill Brown
Gabrielle Bakker
ROSEMARY VALADON
M.E. BAILEY ART
A Painting Today
Erling Steen on Painting and Art
Paintings by Jonathan Janson
Linnea Strid
I used to work for a very large survey company. They conduct phone surveys, mail surveys, in-person surveys, and they gather data automatically using various gadgets, apps, and plug-ins. They gather all the data they can from as many sources as they can.
Neven Mrgan's tumbl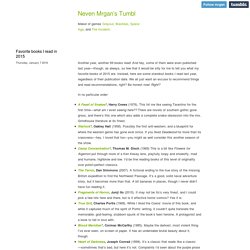 "News Art: Manipulated Photographs from the Burns Archive presents the unexplored visual history of the melding of art, photography, and journalism. It is the first work to document the fascinating combination of art and photography necessary to achieve accurate copy or story emphasis in newspapers. These images from 1900–1960 illustrate the range of art enhancement—from simple outlining or airbrushing to complete overpainting.
Daily Online Magazine for Sneakers, Streetwear, Fashion, Art, and Toys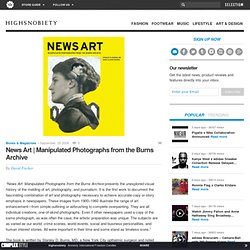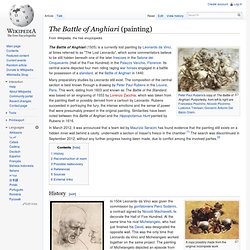 The Battle of Anghiari (1505) is a currently lost painting by Leonardo da Vinci , at times referred to as "The Lost Leonardo", which some commentators believe to be still hidden beneath one of the later frescoes in the Salone dei Cinquecento (Hall of the Five Hundred) in the Palazzo Vecchio , Florence .
The Battle of Anghiari (painting)
Rex Turnbull : : Fellow of the Royal Society of Arts
Eleanor McCaughey
CODRUŢA CERNEA
Tristan Elwell | Illustration
deborah barton fine art
James Van Fossan fine art oil paintings
STEFAN BRÄUNIGER
Manfred Hönig
Kerstin Arnold - Realistic painting
EDITE GRINBERGA
Mirta Domacinovic
Thengis Rioni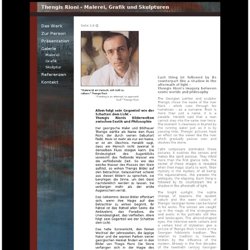 Allem folgt sein Gegenteil wie der Schatten dem Licht - Thengis Rionis Bilderwelten zwischen Exotik und Philosophie Der georgische Maler und Bildhauer Thengis wählte als Name den Fluss Rioni, der durch seinen Geburtort fließt. Rioni ist mehr als nur ein Name, er ist ein Gleichnis.
Clever Girl
Tinka Jordys sculpture
Tim Knowles - Art - Home page - British - Artist - London - UK
Karen LaMonte
Melissa Weinman
Fanny Ferré, sculpteur
anne vuarnesson
Oil Paintings by Adolfo Estrada
Ralf Scherfose
- Annette Lea Lemke -
Angus McDonald : Artist
Leo Kesting Gallery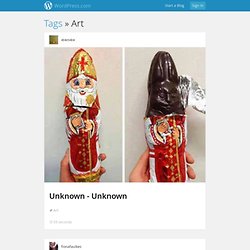 Art
Hankering After Tat
Oil Paintings - Reproductions
Never a Day without Painting
Association for Temporary Art
jessica tanguay's art blog