Consultancies
SinnerSchrader — creating radical relationships
Web design London | webfire is a web agency based in Shoreditch, London
"webfire did a superb job on The Don Tapscott app.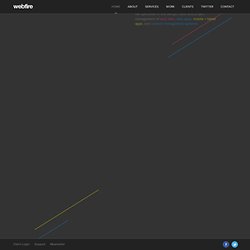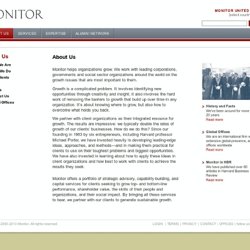 Monitor helps organizations grow. We work with leading corporations, governments and social sector organizations around the world on the growth issues that are most important to them.
About Us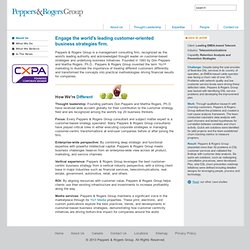 CRM Consulting | CRM Strategy | Peppers & Rogers Group
Peppers & Rogers Group is a management consulting firm, recognized as the world's leading authority and acknowledged thought leader on customer-based strategies and underlying business initiatives.
Home | Clear
PB Creative
About us Brand Finance Plc is the world's leading brand valuation consultancy.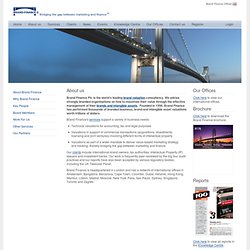 About Us | Global Brand Valuations - Intangible Assets, Analytics, Strategy & Transactions
The Leading Independent Brand Valuation Consultancy | Brand Finance
The Futures Company
home
VP Group
Home » FutureBrand
Home - Circus
Big Green Door
Elephants Can't Jump exists to build winning brands
PROMISE
DRAGON ROUGE
DDSB. The office of David Davies and Stuart Baron
DESIGN BRIDGE
A Design and Innovation Consulting Firm
Trillium - shaping brands for tomorrow
SEYMOURPOWELL
IRIS
THE BRAND UNION
ARNOLD KLP
BLUE MARLIN
NHE.CO.UK - Nick House Entertainment
The Foundation
Bloom Partners - Management Consulting
Home