Business news
Saffron Brand Consultants
Today, 14th November, Saffron's Chairman, Wally Olins, and Designer, Ritxi Ostariz, will both speak at a Branding and Brand Design Seminar held at the Universidad Peruana de Ciencias Aplicadas (UPC) Business School in Lima, Peru. The seminar will revolve around the topic of 'creating brands to believe in', predominantly looking at three key areas: how to build relevant brands, how to create a genuine brand experience and what's ahead in branding. Wally will discuss The Future of Branding, while Ritxi will talk about the Saffron approach – the importance of combining the clarity of rigorous thinking and the courage of bold ideas – to transform brands and businesses. Guillermo Quiroga, Director of EPC at UPC, will open the seminar. Followed ...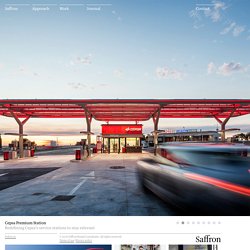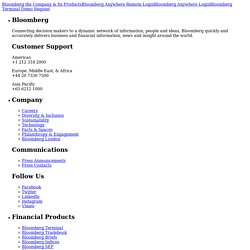 Bloomberg Businessweek Continue to Businessweek Sign in with Facebook Or use your Businessweek account Forgot password? Already a Bloomberg.com user? Sign in with the same account.
WiWi-TReFF - Die Online-Zeitung für Wirtschaftswissenschaften -
··· Topmeldung ··· Innovationserhebung 2013 für Deutschland - Steigende Innovationsausgaben bei weiter nachlassender Innovationsbeteiligung Die Unternehmen in Deutschland planen, in den Jahren 2013 und 2014 mehr Geld für Innovationsaktivitäten auszugeben. Nachdem die Innovationsausgaben der deutschen Wirtschaft bereits im Jahr 2012 mit 137,4 Milliarden Euro einen Spitzenwert erreicht haben, sollen sie in 2013 um 3,7 Prozent auf 142,6 Milliarden Euro steigen.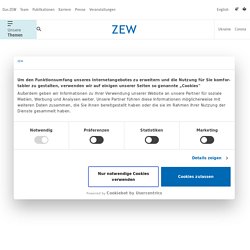 Zentrum für Europäische Wirtschaftsforschung GmbH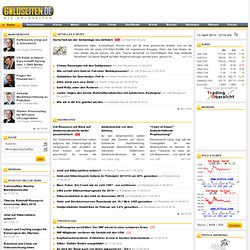 An den Aktienmärkten stehen erneut alle Zeichen auf Sturm: Drastische Überbewertung, überkaufte Markttechnik in allen relevanten Zeitfenstern, Sentimentindikatoren, die ein Höchstmaß an Euphorie und Sorglosigkeit widerspiegeln, steigende Zinsen an den Anleihemärkten und ein makroökonomisches Umfeld, das sich hart an der Grenze zur Rezession bewegt. Diese Konstellation, die wir in der aktuellen Themenschwerpunkt-Ausgabe unseres Börsenbriefs Krisensicher Investieren ausführlich besprechen, mündete in der Vergangenheit immer in eine große Aktienbaisse oder - wie in den Jahren 1929 und 1987 - in einen spektakulären Crash.
GoldSeiten.de | Das Portal für Edelmetalle, Rohstoffe und Minengesellschaften |
Das Gelbe Forum
strategy+business Magazine - Winter 2011
liebe Gesellschafter, dass wir so viele Millionen verbrannt haben. Entschuldigung, liebe Anzeigenkunden, dass wir so kritisch über Eure Unternehmen berichtet haben. Entschuldigung, liebe Pressesprecher, dass wir so oft Euren Formulierungsvorschlägen nicht gefolgt sind. Entschuldigung, liebe Politiker, dass wir Euch so wenig geglaubt haben. Entschuldigung, liebe Kollegen, dass wir Euch so viele Nächte und so viele Wochenenden haben durcharbeiten lassen.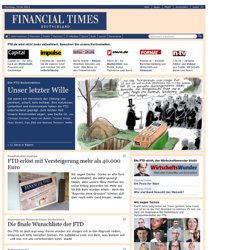 Hartgeld.com
Ausgabe 03/2011