Learning About Investing
Investing for Beginners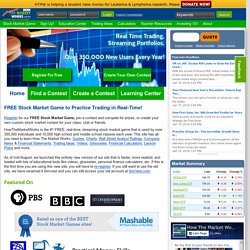 Practice Trading Stocks, Register for FREE, or Create A Custom Stock Market Game for Your Class. Join 514,000 members in ourFREE Stock Market Game! Register now and find out why over 250,000 individuals and 10,000 elementary, middle, high school, and college classes used this site in the last 12 months to learn about the stock market and practice trading. HowTheMarketWorks.com was created to help beginners understand how the stock market works by giving them $25,000 virtual cash to practice trading U.S. Stocks, ETFs and Mutual Funds.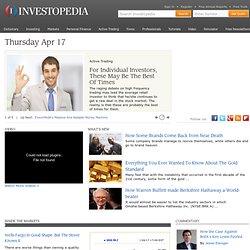 Investopedia
How Obamacare Is Raising Your Taxes Obamacare brings tax increases for certain people, including a Medicare tax increase for high earners and increased taxes on net investment income (NII). Here's a summary of what you need to know about Obamacare and your taxes. Healthcare 2.0 - Obamacare Reboots The Health Insurance Market A key issue for the insurance exchanges is whether enough younger and healthier people will take advantage of the new subsidized coverage.
At Marketocracy, we believe that investors should show an outstanding historical performance and a verifiable, proven track record before they manage client money. To accomplish this, we vet the track records of our analysts over time. Proven abilities should be a prerequisite to handling real money.
Marketocracy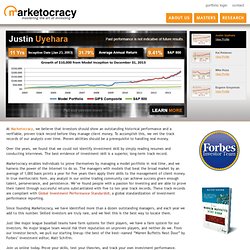 Why index investing makes sense... What indexes and index funds are... How to build a simple portfolio... ...and a tiny list of index funds and ETFs.
Moneychimp