Visores Imagenes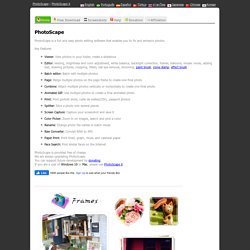 Photoscape is a fun and easy photo editing software that enables you to fix and enhance photos.
Shotwell
Helicon Filter - fully featured photo editor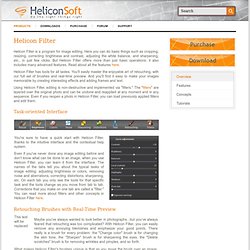 Helicon Filter is a complete photo editing solution for the digital photographer.
Free Photo Editor and Free Image Editor (Free Photo Editing Soft
free image photo editor, GIF animation, digital scrapbooking sof
Everyone's heard the phrase "A picture is worth a thousand words" . But in today's parlance, it would be more accurate to say that a picture is worth thousands of data points, and it's rare to find an image management system that offers you the power and flexibility to keep track of thousands of digital photos, as well as location data, privacy controls, and easy file manipulation and organization. But such a solution exists today, and it's called Helicon Photo Safe!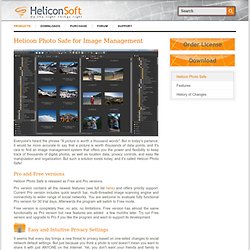 Helicon Photo Safe - manage your images effectively
VISIONS | Manage Your Photos in 3D!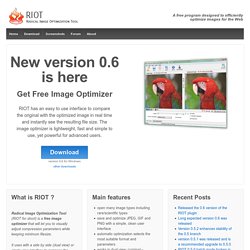 Radical Image Optimization Tool (RIOT for short) is a free image optimizer that will let you to visually adjust compression parameters while keeping minimum filesize. It uses with a side by side ( dual view ) or single view interface to compare the original with the optimized image in real time and instantly see the resulting file size. The image optimizer is lightweight, fast and simple to use, yet powerful for advanced users .