Textbook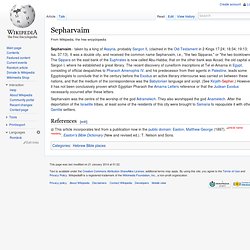 Sepharvaim
Sepharvaim - taken by a king of Assyria, probably Sargon II, (2 Kings 17:24; 18:34; 19:13; Isa. 37:13). It was a double city, and received the common name Sepharvaim, i.e., "the two Sipparas," or "the two booktowns."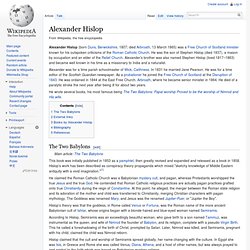 He wrote several books, his most famous being The Two Babylons: Papal worship Proved to be the worship of Nimrod and His wife.
Alexander Hislop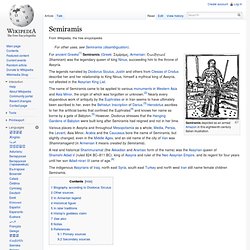 Semiramis
Semiramis depicted as an armed Amazon in this eighteenth-century Italian illustration. For ancient Greeks[1] Semiramis (Greek: Σεμίραμις, Armenian: Շամիրամ Shamiram) was the legendary queen of king Ninus, succeeding him to the throne of Assyria. The legends narrated by Diodorus Siculus, Justin and others from Ctesias of Cnidus describe her and her relationship to King Ninus, himself a mythical king of Assyria, not attested in the Assyrian King List.
Egyptian Symbols and Definitions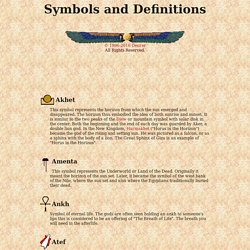 Akhet