Verktyg
26 Places to Find Free Multimedia for Your Blog. Nothing makes a blog post more eye-catching than a great header image, but not all publishers have artistic talent.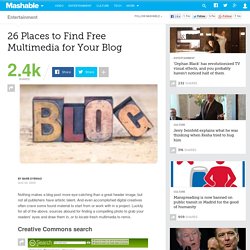 And even accomplished digital creatives often crave some found material to start from or work with in a project. Luckily for all of the above, sources abound for finding a compelling photo to grab your readers' eyes and draw them in, or to locate fresh multimedia to remix. Creative Commons search.
Pinga din blogg på nyligen.se. Inside Facebook - Tracking Facebook and the Facebook Platform for Developers and Marketers. Monitor your brand in Sweden. Facebook Marketing Statistics, Demographics, Reports, and News – CheckFacebook. Socialbakers Analytics - Power Your Social Media Performance Facebook Overview Statistics page shows a simple overview of the top performing Facebook brands and Facebook users.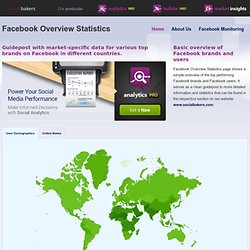 It serves as a clean guidepost to more detailed information and statistics that can be found in the respective section on our website www.socialbakers.com. United States. Powerful tool for creating web surveys. Online survey software made easy!
---