Photo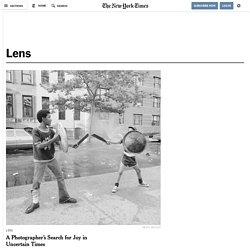 A digital subscription is required for unlimited access to NYTimes.com and mobile applications. No subscription is required to receive access to the home page, section fronts and blog fronts — including the page you are reading now. Nonsubscribers are also able to read 10 full-length articles (including blog posts) per month free on NYTimes.com.
So excited to release some more details about Phoot Camp 2012, taking place June 14-18, 2012 near Woodstock, NY. Apply by 4/30! (Photo modified from a shot from Phoot Camp 2011 by Michael O'Neal) The reason I picked upstate New York for this year's event is that I wanted to put extra pressure on my (supremely capable and talented) campers this year by asking them to each have an exhibition-ready photo by the end of camp. When I found out about Photoville NYC taking place in Brooklyn right after Phoot, I could not have been more excited about the potential for a perfect venue to showcase the work.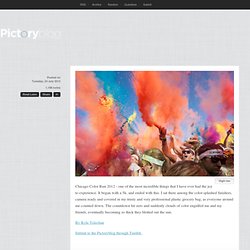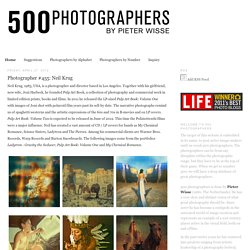 I have just arrived in Portland, Oregon where I am invited to review portfolio's in the next four days at the PhotoLucida Portfolio Reviews. Already I have had the pleasure to meet several photographers that are on this website. After the intense four days of reviewing I will be heading to Los Angeles. Mopla (Month of Photography Los Angeles) invited me to create a special projection to be shown on April 25 and 27, which is also the closing night party. I have chosen the theme Sublime & Divine; A Painter's Eye. If you are in the neighbourhood, make sure to check it out.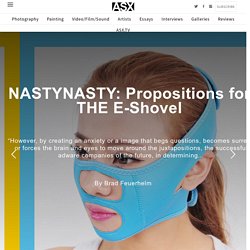 In the fall of 1990, Keizo Kitajima received a commission from Japan's Asahi Shimbun newspaper to visit the Soviet Union, the opportunity to spend a year documenting both people and places in what was then a monolithic entity. 15 republics, 11 time zones, and thousands of miles spanning the two—the task was daunting in the All the Clothes of a Woman, 1970′s By Roy Arden, This curator's text was originally published for the exhibition 'Hans-Peter Feldmann' at the Contemporary Art Gallery, Vancouver, June 9 – August 20, 2006. Hans-Peter Feldmann's oeuvre includes works in many media, from painting to sculpture, installation, photography, collage, bookworks, archives or collections of images, objects, etc, however HANS-PETER FELDMANN: "Hans-Peter Feldmann" (2006) Poppy: Trails of Afghan Heroin
Associated Press photographer Anja Niedringhaus was killed today, shot to death by an Afghan policeman while covering the upcoming national election. She covered conflicts from Bosnia to Afghanistan for more than 20 years, earning a Pulitzer Prize in 2005, as part of a team of AP photographers covering the Iraq War. Last November I was very happy to be able to feature her amazing work in a photo essay titled "Afghanistan: Seen Through the Lens of Anja Niedringhaus." What I wrote then remains true: Documenting a decades-long story like the Afghanistan War is a challenge for any photojournalist, from simple logistical issues, to serious safety concerns, to the difficulty of keeping the narrative fresh and compelling. Niedringhaus did a remarkable job, telling people's stories with a strong, consistent voice, an amazing eye for light and composition, and a level of compassion that clearly shows through her images. A remarkable voice has been lost today. [30 photos]