Development
Vedic Mathematics Academy Vedic Maths is based on sixteen sutras or principles. These principles are general in nature and can be applied in many ways. These tutorials give examples of simple applications of the sutras, to give a feel for how the Vedic Maths system works. They are based on the work of Kenneth Williams and are a work in progress. For a more complete coverage of the basic uses of the sutras, we recommend you study one of the books available from our Bookstore or a DVD set.
Vedic Maths Tutorial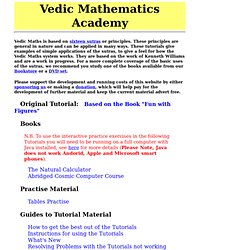 top50_winners
Company - About
Your brain is like a sleeping giant. Tony Buzan is the world-renowned inventor of Mind Mapping and expert on the brain, memory, speed reading, creativity and innovation. He has been named as one of the world's top 5 speakers by Forbes magazine.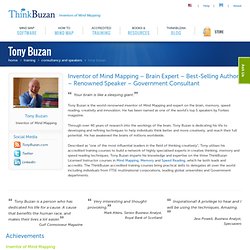 Chuck Gallozzi