Development
Vedic Maths Tutorial. Top50_winners. Khan Academy.
Company - About. Your brain is like a sleeping giant.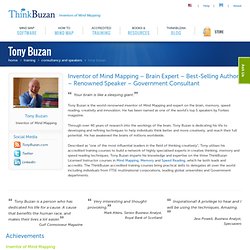 Tony Buzan is the world-renowned inventor of Mind Mapping and expert on the brain, memory, speed reading, creativity and innovation. He has been named as one of the world's top 5 speakers by Forbes magazine. Chuck Gallozzi. Learn How to Code this Weekend.
---