IT General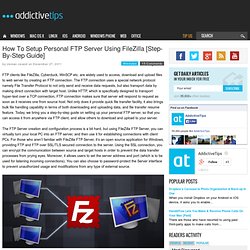 FTP clients like FileZilla, Cyberduck, WinSCP etc. are widely used to access, download and upload files to web server by creating an FTP connection.
How To Setup Personal FTP Server Using FileZilla [Step-By-Step Guide]
How to use a command line switch? The Chromium Team has made a page on which they briefly explain how to use these switches.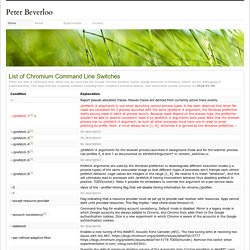 The holiday season has once more arrived and it's time to visit your loved ones, to spend some quality time with them. Having said that, a lot of this quality time can end up being spent on troubleshooting your nieces' laptops, or your uncle's old computer, i.e., if you are a geek, or even an intermediate computer user. Updating applications, troubleshooting issues, and re-installing the operating system are all those tedious tasks that can eat up a lot of your "quality time," but all that can be prevented if you can take some simple measures to ensure that you do not have to start from scratch each time your family members or friends end up messing their computer.
Top 6 Tips To Resolve System Issues On Remote Computers
Enable Mapping to \\Hostname\C$ Share on Windows 7 or Vista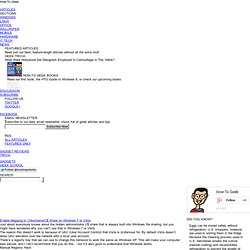 Just about everybody knows about the hidden administrator C$ share that is always built into Windows file sharing, but you might have wondered why you can't use that in Windows 7 or Vista.