Images
The Tools that Software Developers Use [Infographic]
Professor Oak's Master Plan - Dorkly Comic
What the Angry Birds Look Like after Battling the Pigs [Images]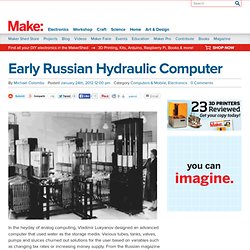 <img src="http://makezineblog.files.wordpress.com/2012/01/russian-water-computer.jpg?w=600&#038;h=436" alt="" title="russian-water-computer" width="600" height="436" class="alignnone size-full wp-image-173051" />
Early Russian Hydraulic Computer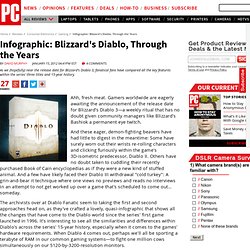 January 15, 2012 04:41pm EST
Infographic: Blizzard's Diablo, Through the Years
112.png (PNG Image, 1000 × 5231 pixels) - Scaled (17%)
World Map of All Wars and Conflicts Happening In 2012
No industry vertical has been more disrupted by the evolution of the smartphone than the enterprise. Since Apple released the iPhone in 2007 and the subsequent rise of Android, IT departments have struggled to reconcile device and application management, security and software deployment. What to do when every employee wants to bring their own device to work?
Infographic: The Growth of Enterprise Mobility
Preparing your earthquake survival kit - WJW
The Top Ten Features of Windows 8 [Infographic]
Advertisements
Meet Mr. Android - An Example Of A Typical Android User [INFOGRAPHIC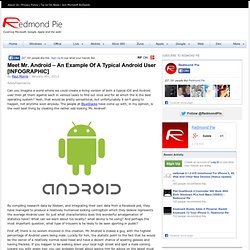 Cartoon: Not My Type
Why Yes, You Can Mirror Polish a DeLorean
<img class="alignnone size-medium wp-image-124838" title="88 mph" src="http://makezineblog.files.wordpress.com/2012/01/88mph-580x293.jpg?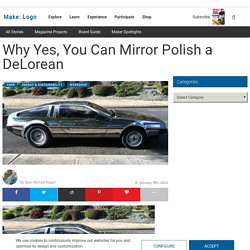 Infographic: The Changing TV Landscape
The Truth About Battery Meters [Humorous Image]
Mars_vertical_full.jpg (JPEG Image, 800x15899 pixels)
batman-infographic.jpg (JPEG Image, 1174x4281 pixels) - Scaled (21%)
Every Significant Batsuit Ever [Infographic]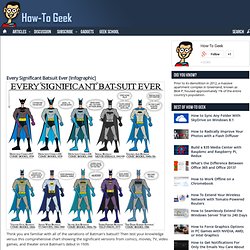 Think you are familiar with all of the variations of Batman's batsuit?
Google and Memory [Infographic]
You can Never Have too Many Toolbars! [Humorous Image]
Infographic: Firefox Had Need for Speed in 2011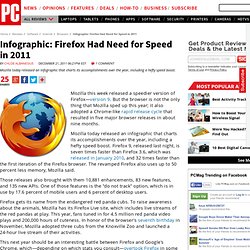 December 21, 2011 06:21pm EST Mozilla this week released a speedier version of Firefox— version 9 . But the browser is not the only thing that Mozilla sped up this year; it also adopted a Chrome-like rapid release cycle that resulted in five major browser releases in about nine months.
5 MB Hard-Drive from 1956 [Images]
The Internet Justice League: Internet Sites Recast As Super Heroes
What would Google, Facebook, Reddit, and other popular internet sites look like envisioned as super heroes (and villains)?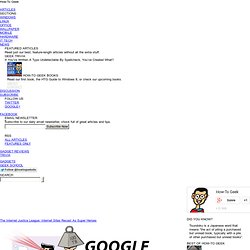 sshot4ee06a9714ee3.jpg (JPEG Image, 650x500 pixels)