Just interesting
www.accessdata.fda.gov/drugsatfda_docs/label/2004/021303s005lbl.pdf
Bus Fight "HQ" - Young black guy vs. old man veteran - Epic Beard Man
101 Things You Wish You Knew Before Starting Medical School : Med School Hell
This is a list of unusual deaths . This list includes unique or extremely rare circumstances of death recorded throughout history, noted as being unusual by multiple sources. Some of the deaths are mythological or are considered to be unsubstantiated by contemporary researchers.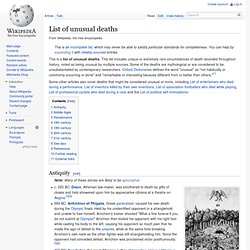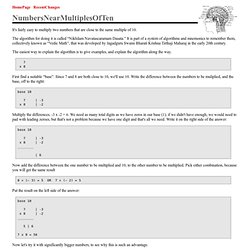 It's fairly easy to multiply two numbers that are close to the same multiple of 10. The algorithm for doing it is called "Nikhilam Navatascaramam Dasata." It is part of a system of algorithms and mnemonics to remember them, collectively known as "Vedic Math", that was developed by Jagadguru Swami Bharati Krishna Tirthaji Maharaj in the early 20th century.
ARhrrrr - An augmented reality shooter
Samsungs Flexible OLED Screen
Everything is Possible with Training and Practice
NUKE the HAMPTONS
Exploratree - Exploratree by FutureLab
Thorkil Sonne: Recruit Autistics
What did JFK, Marilyn Monroe and Hitler all have in common?