STUMBLE UPON
Unnecessary Knowledge - StumbleUpon. Greg Rutters Definitive List of The 99 Things You Should Have Already... - StumbleUpon. How to turn water into marbles. [VIDEO] - StumbleUpon. What and Who is Anonymous? And WHAT are we Capable of? Take a fucking LOOK!... - StumbleUpon. #tattoofriday - Tattoos & Tentacles | Follow the Colours - StumbleUpon.
Polvos: seres normalmente de 8 braços e 3 corações.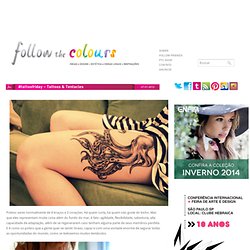 Há quem curta, há quem não goste do bicho. Mas que eles representam muita coisa além do fundo do mar, é fato: agilidade, flexibilidade, sabedoria, alta capacidade de adaptação, além de se regenerarem caso tenham alguma parte de seus membros perdida. E é como os polvos que a gente quer se sentir: bravo, capaz e com uma vontade enorme de segurar todas as oportunidades do mundo, como se tivéssemos muitos tentáculos. Via Google Images, Fuck Yeah Tattoos, Pinterest, Flickr. Naughty Shirley Temple Jello Shots.
Ingredients: Cherry jelly powder Orange jelly powder Maraschino cherries with stems* Lemon lime pop Vodka Grenadine (optional) Mix 1 cup of boiling water with the cherry jelly powder.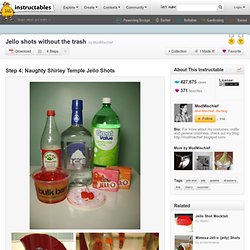 Stir until completely dissolved. Add 1/2 cup cold vodka, 1/2 cup cold water and a bit of grenadine (grenadine optional). Black Mirror / rorriM kcalB - StumbleUpon.
---