Movies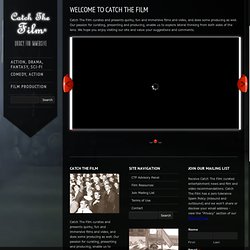 The Hobbit Movie – Peter Jackson – first look at production (Online Film)
Catch The Film curates and presents quirky, fun and immersive films and video, and does some producing as well. Our passion for curating, presenting and producing, enable us to explore lateral thinking from both sides of the lens. We hope you enjoy visiting our site and value your suggestions and comments.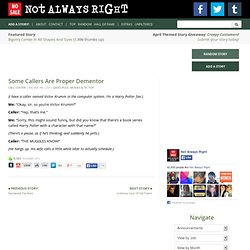 Some Callers Are Proper Dementor (I have a caller named Victor Krumm in the computer system. I'm a Harry Potter fan.) Me: "Okay, sir, so you're Victor Krumm?"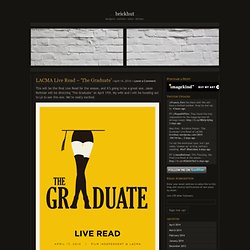 LACMA Live Read – 'The Graduate' •April 14, 2014 • Leave a Comment This will be the final Live Read for the season, and it's going to be a great one. Jason Reitman will be directing 'The Graduate' on April 17th.
Platform 9 3/4 » Kings Cross Station