Twitter
After writing my Teacher Challenge guest post on using Twitter to build your PLN , I was asked by a number of people about hashtags. I know when I first started using Twitter, it took me a little while to get my head around what the # symbol meant. This is a handy feature of Twitter that is worth learning about.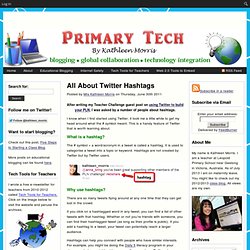 All About Twitter Hashtags
#educared #educachat #educacion #education #educators #educoach #educhat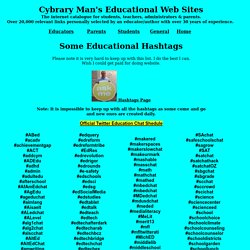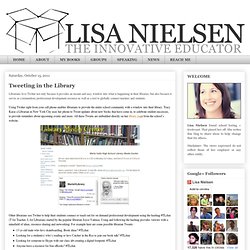 Librarians love Twitter not only because it provides an instant and easy window into what is happening in their libraries, but also because it serves as a tremendous professional development resource as well as a tool to globally connect teachers and students.
Tweeting in the Library