Alcohol
Guess what I am drinking tonight? Ingredients & Measurements: • 1 cup ice • ½ cup milk • 2 tablespoons Nutella • 1 shot Baileys or Frangelico Hazelnut liquor • 1 shot vanilla vodka
Want to really enjoy a good beer? The right glass and a good pour go a long way. We asked a certified beer sommelier to walk us through the perfect glass and pouring techniques. Here's what he said. Ethan Cox, co-founder of Community Beer Works , a nano-brewery currently gestating in Buffalo, NY, is a Certified Cicerone .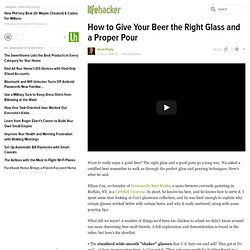 How to Give Your Beer the Right Glass and a Proper Pour
Infusing vodka with Skittles is a very popular trend right now. There are a couple of different ways to do it. My way involves separating all the Skittles into their separate flavors and making five different bottles of Skittles vodka. For this project, you'll need: One 1.75 liter bottle of vodka (I used Stoli – you don't need the most expensive vodka, but do avoid the cheap ones) Five 8.5 ounce flasks or bottles (buy them from Amazon – here's another that looks like a retro milk jug .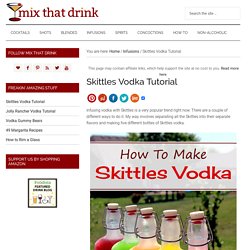 It's time again for childhood and adulthood to collide in a most delicious way! You can infuse vodka with Jolly Rancher candies, much the same way we make Skittles Vodka . Actually, this process is much easier, and the results are fabulous: tasty and gorgeous to look at. You can whip up batches of five Jolly Ranchers Vodka flavors in only twelve to fourteen hours with minimal labor on your part, so they make wonderful, affordable, memorable gifts, too. The Materials: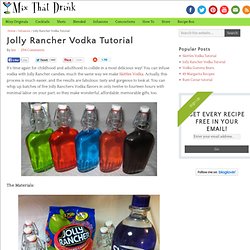 This makes a great fizzy pink lemonade. It's definitely one of my must have summer staples. If it's hot, you're low on cash, and want to have a lot of fun, this is the answer! It makes just shy of 5 gallons, so it can serve a TON of people. Each drink packs a heavy whallop to your head, so you really don't need much per person.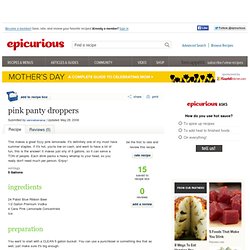 Me again. Here to convince you that you need yet another trendy, insanely-flavored bottle of booze. I do what I can. I know what you're thinking.