Abeautifulsite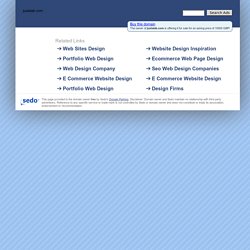 Webdesign & Webdevelopement Studio
We were founded in 2010 . We work out of 2 offices. We just love building Website & Web application.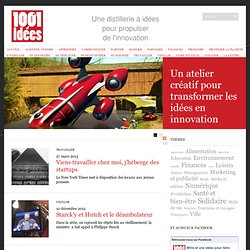 27 mars 2013 Viens travailler chez moi, j'héberge des startups
Mille et une idées | Des idées pour faire décoller le monde
CNIT - accueil
Email Intervention - Homepage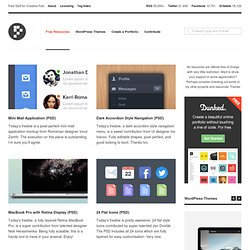 Premium Pixels | Theme: Premium
Mini Mail Application (PSD) Today's freebie is a pixel-perfect mini mail application mockup from Romanian designer Ionut Zamfir.
Get your Mangatar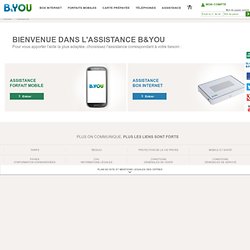 Prix sans carte SIM (vendue 1€ avec souscription et portabilité sur b-and-you.fr) Illimités vers 199 correspondants par mois (au-delà : facturés hors forfait). En France métropolitaine. 4G : en zone de couverture (40 millions de personnes couvertes) avec offre et téléphone compatibles.
Nouvel onglet
Three Gothic Arches [image 500x343 pixels]
Silver Shade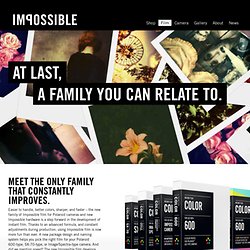 Impossible instant film is an integral film: the film itself contains all the chemicals necessary for photo development. When an Impossible photo comes out of the camera it is blue. What you then see as the image appears is a chemical reaction. On ejection, the rollers of the camera distribute a re-agent paste, stored in a pod inside the frame, over the whole image and start a photochemical process. The re-agent then causes special chemicals (developer layer, image layer, timing layer and acid layer) to react, and silver compound layers to process – thus producing blue, green and red light patterns, which then result in an image.
Les Arrières plans, Fonds d'écran ou Wallpapers reflètent souvent l'imagination et l'humeur de l'utilisateur.
L'ultime sélection des meilleurs fonds d'écran, arrières plans et wallpapers du Web ! | TuniBOX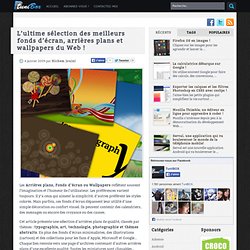 docbook2epub 1.0.1 released