Lesson Planning for ELLs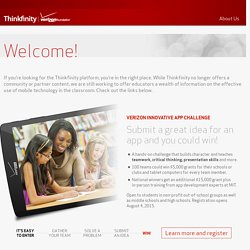 Browse Resources Verizon Foundation proudly partners with some of the country's top educational organizations to provide you with the latest topics, tools and trends in education. Created by the John F. Kennedy Center for the Performing Arts, ARTSEDGE provides resources and examples for teachers to teach in, through and about the arts.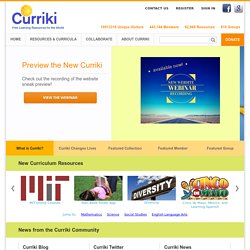 Donate There are a lots of ways to get involved with Curriki from contributing resources to sponsoring content. Curriki's non-profit Tax ID # is 203478467. You can also help us with tax deductible donations: Volunteer If you are looking for meaningful volunteer opportunities, we would love to hear from you. We need educators to help curate content, organize educational collections and rate our resources. Please click the button below and fill out the contact form and we will follow up with you right away. Partner with Curriki Curriki's Partners have generously supported our efforts with funding, educational content, and/or technology.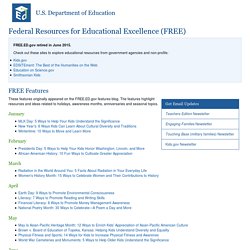 Browse By Subject Browse By Standard What is FREE? The Federal Registry for Educational Excellence (FREE) makes it easier to find digital teaching and learning resources created and maintained by the federal government and public and private organizations. Read more >
Teach with Movies
University of Missouri eThemes Your source for content-rich, kid-safe online resources. By Grade grade 1 Top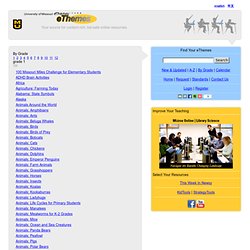 eThemes-By Grade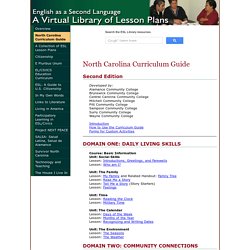 ESL Virtual Lesson Plan Library
Second Edition Developed by: Alamance Community College Brunswick Community College Central Carolina Community College Mitchell Community College Pitt Community College Sampson Community College Surry Community College Wayne Community College Introduction How to Use the Curriculum Guide Forms for Custom Activities Course: Basic Information Unit: Social Skills Lesson: Introductions, Greetings, and Farewells Lesson: Who am I? Unit: Time Lesson: Reading the Clock Lesson: Military Time