Lesson Planning for ELLs
Lessons On Movies.com - Free Lessons on Film & Cinema. Thinkfinity.org. Curriki. Free.ed.gov. Teach with Movies. eThemes-By Grade. University of Missouri eThemes Your source for content-rich, kid-safe online resources.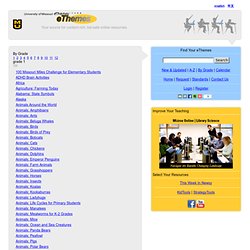 By Grade grade 1 Top. ESL Virtual Lesson Plan Library. Second Edition Developed by: Alamance Community College Brunswick Community College Central Carolina Community College Mitchell Community College Pitt Community College Sampson Community College Surry Community College Wayne Community College Introduction How to Use the Curriculum Guide Forms for Custom Activities Course: Basic Information Unit: Social Skills Lesson: Introductions, Greetings, and Farewells Lesson: Who am I?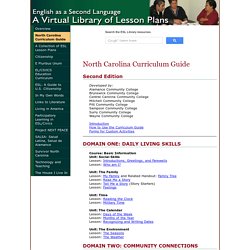 Unit: Time Lesson: Reading the Clock Lesson: Military Time.
---