Typography
[ TYPOLADE ] *Text aus Schokolade*
tribute to Herbert Lubalin | one of the most influent graphic de
An Event Apart is an intensely educational two-day learning session for passionate practitioners of standards-based web design. If you care about code as well as content, usability as well as design, An Event Apart is the conference you've been waiting for. Founded by web visionaries Eric Meyer and Jeffrey Zeldman, and dedicated to the proposition that the creators of great web experiences deserve a great learning experience, An Event Apart brings together twelve of the leading minds in web design for two days of inspiration and enlightenment. Sign up for Email Alerts and stay up-to-date with event news and special offers!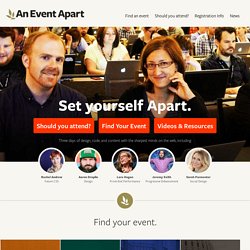 index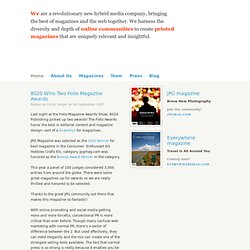 Posted by Christi Ginger on 24 September 2007 Last night at the Folio Magazine Awards Show, 8020 Publishing picked up two awards! The Folio Awards honor the best in editorial content and magazine design--sort of a Grammys for magazines.
8020 Publishing
This Week in Fonts A monumental family from Hoefler & Co, a casual sans by Type Supply, a seaworthy display from Kyle Wayne Benson, a ferry inspired face by Letters from Sweden, an extensive script family from Martina Flor, a strong grotesk by The Northern Block, a functional slab from ReType, and a bright iconset by Symbolset. Continue reading this article The Sign Painter A short film on sign painter, Mike Langley: Continue reading this article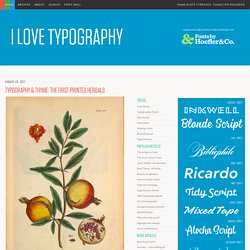 Design Can Change :: Graphic designers unite to address climate
design|snips
TThis is the website of Jesús Rodríguez-Velasco, Professor of Medieval and Early Modern Studies at the Department of Latin American & Iberian Cultures and the Institute for Comparative Literature & Society, Columbia University, New York. Here you will find information about my current research, academic activities, and publications. I will also include other contents regarding books, photography, and the arts. Please feel free to peruse the archive and, by all means, join in the discussion.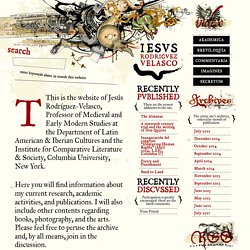 Fonts
Renegade Latino » Pa' Que Sepan El Poder Latino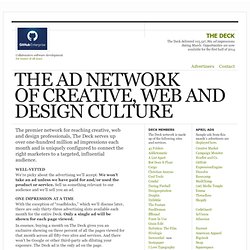 The DECK the premier advertising network for reaching creative,
The premier network for reaching creative, web and design professionals, The Deck serves up over one-hundred million ad impressions each month and is uniquely configured to connect the right marketers to a targeted, influential audience. Well-Vetted We're picky about the advertising we'll accept. We won't take an ad unless we have paid for and/or used the product or service.
Posted by Ray | 4 Apr 2014 | Comments (0) The phrase "balloon chair" could mean any number of things, really, so h220430's take fits the bill as well as any of the possibilities (according to their website, the company takes its name from its birthday). If I understand the description correctly, the chair is mounted to the wall, as is its canopy of airless FRP (i.e. non-deflating) balloons, but this scarcely detracts from its visual effect. According to the Tokyo-based design studio, "if you sit in this chair, you'll be able to think positive thoughts even if you are feeling down." And while the "Balloon Chair" might evoke a certain Disney/Pixar film for many of us, it was actually inspired by Albert Lamorisse's classic featurette Le Ballon Rouge from over half a century prior.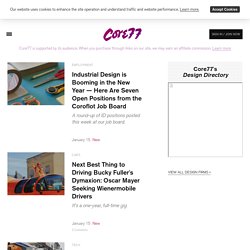 Herborize, inclusive design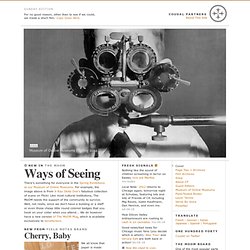 Nothing like the sound of children screaming in terror on Easter, nice job Martha. Local Note: 20x2 returns to Chicago again, tomorrow night at Schubas, featuring lots and lots of Friends of CP, including Mig Reyes, Justin Kaufmann, Dan Henrick, and even me. How Silicon Valley entrepreneurs are rushing to cash in on cannabis. Good news/bad news for Chicago music fans (you decide which is which): Wax Trax!
Partners