Bimbo-Land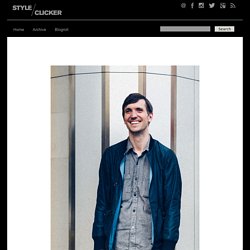 Last Day of School // Editorial Thanks to Riccardo for letting me photograph him and thanks to Anja for the great outfits of her label j'ai mal à la tête. Albe // Super Paper Editorial Director's Cut
STYLECLICKER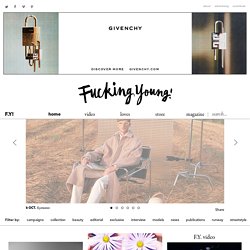 Fucking Young!
Seventeen Again Jesper and Bart at Alpha Male Model Management photographed by Steven de Wit and styled by Suze Kuit with pieces from Xiomara van der Zon, Leon Blok, Avelon, Filippa K, Levi's Made and Crafted, Hans Ubbink,… » Days of Future Past Arran Sly and Nemanja Maksic shot by Stefan Armbruster and outfitted by Bernat Buscato with pieces from Givenchy, Louis Vuitton, Jil Sander, Thom Browne and more, for the Spring/Summer 2014 issue of L'Officiel Hommes… »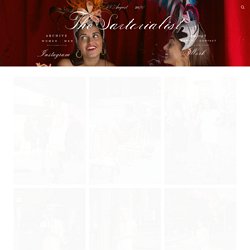 The Sartorialist
Friday, April 4, 2014 On the Street……Sixteenth St., New York Yes, it's still that cold in New York!
Mode Homme
COUTE QUE COUTE
WOMEN - OPENING CEREMONY
B-Store FW10 | Made in England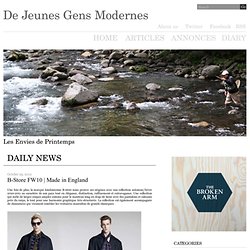 Une fois de plus, la marque londonienne B-store nous prouve ses origines avec une collection automne/hiver 2010-2011 au caractère de son pays tout en élégance, distinction, raffinement et extravagance. Une collection qui mêle de larges coupes amples comme pour le manteau long en drap de laine avec des pantalons et caleçons près du corps, le tout pour une harmonie graphique très structurée. La collection est également accompagnée de chaussures qui viennent combler les vestiaires masculins de grands classiques.