Bimbo-Land
STYLECLICKER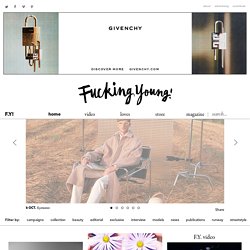 Fucking Young!
Fucking Young! x Niels Peeraer limited edition As we promised six months ago, every issue of the magazine will be accompanied by a limited Edition object in support of emerging talent. We've chosen to collaborate with Belgian designer Niels Peeraer, which has created a futuristic piece in pure leather.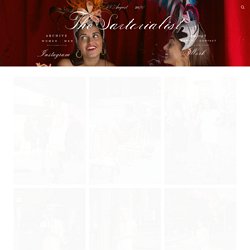 The Sartorialist
Friday, April 4, 2014 On the Street……Sixteenth St., New York Yes, it's still that cold in New York!
Mode Homme
COUTE QUE COUTE
WOMEN - OPENING CEREMONY
B-Store FW10 | Made in England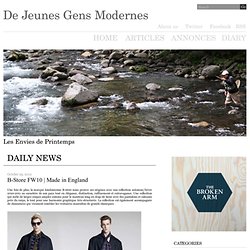 Une fois de plus, la marque londonienne B-store nous prouve ses origines avec une collection automne/hiver 2010-2011 au caractère de son pays tout en élégance, distinction, raffinement et extravagance. Une collection qui mêle de larges coupes amples comme pour le manteau long en drap de laine avec des pantalons et caleçons près du corps, le tout pour une harmonie graphique très structurée. La collection est également accompagnée de chaussures qui viennent combler les vestiaires masculins de grands classiques.