Fabric Crafts
Posted on | November 8, 2008 | 2 Comments My grandmother always had a mountain of fabric scraps. Leftovers from sewing projects, hems cut off pants, recycled out-of-style skirts, old pillowcases; everything was added to the pile. If you have your own fabric scraps, here are 20 crafty uses for your excessive of riches. 1. Patchwork quilts were first designed to use up small, leftover pieces of fabric.
20 Crafty Ways To Use Up Fabric Scraps :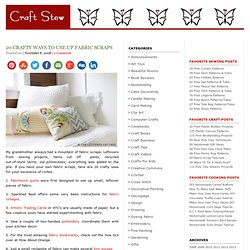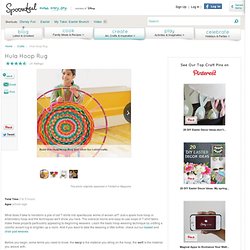 Build this Hula Hoop Rug and other fun t-shirt crafts. Take your weaving to the next level by making miniature baskets. Click the photo to view the craft. Make the chair pad above using t-shirts and a hula hoop. Click the photo to learn how. Click the photo to view other crafts you can make with old t-shirts.
The way these pillows are constructed is both simple and suprizing. I loved stuffing them and watching them "bloom" in the last steps. They are also pretty quick to make, and kind of addictive.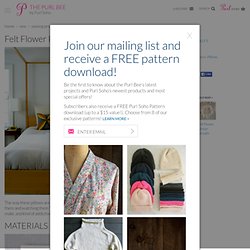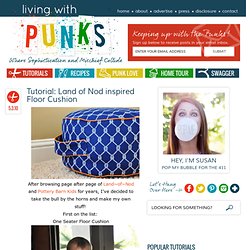 After browsing page after page of Land~of~Nod and Pottery Barn Kids for years, I've decided to take the bull by the horns and make my own stuff! First on the list: One Seater Floor Cushion