Google+
Become a Google Search Ninja
If you're new here, you may want to subscribe to my RSS feed.
How to use Google Spreadsheet to Quickly Build Teaching Resources | Teachers Training International – Helping you motivate, manage and engage your students
A1: What Is The Web? [Presentation]
NOTE: Google Plus is now open to everyone (including teens), and they've announced huge improvements to the service at the same time. You can read more about their improvements here.
The Best Resources For Learning What Google+ Is All About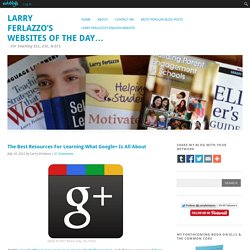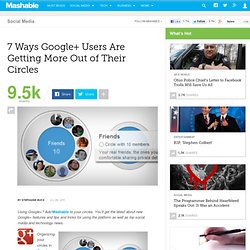 Using Google+? Add Mashable to your circles. You'll get the latest about new Google+ features and tips and tricks for using the platform as well as top social media and technology news.