Comics
Rosalarian
Ranabastre - a webcomic
WordPress.com
Yep
The Starfighter Visual Novel Kickstarter! March 26th, 2014 This is the big surprise project I've been working on!
Starfighter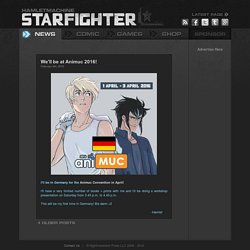 comics about a cat who is also a doctor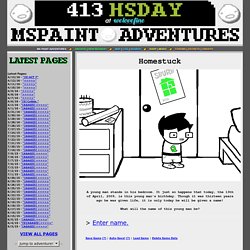 MS Paint Adventures
Posted on 17 Oct 2013 by Andrew I've been thinking this over for the last few weeks, and I've decided now is the best time to suspend all regular updates until I've finished the story, rather than pausing just before I start on the final animation. When I'm done, I'll post it all at once.
Fishbones
Hello everyone, sorry for the delayed update. Fishbones is going on a break for a while. Our artist, Yuki, has recently started attending school for animation and unfortunately does not have the time for the comic. Please wish her luck and look forward to our return when things quiet down for her!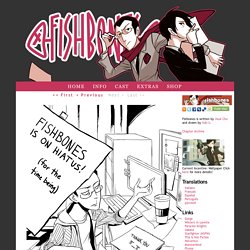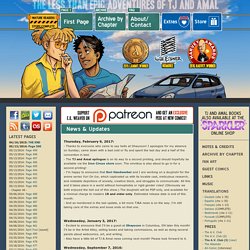 Wednesday, April 16, 2014: - Chapters 31-35 of the Spanish translation are now up. Tuesday, April 15, 2014: - Page 483 is up. Sorry for the one-page updates this week and next; Chapter 43 wound up being a bit shorter than anticipated, and I need to spread pages out so that the last update coincides with the release of Volume 3... which, by the way, went to the printer last night!
The Less Than Epic Adventures of TJ and Amal
octopus pie
640x566 pixels)
Ryan Andrews :: Our Blood Stained Roof