Outil creation web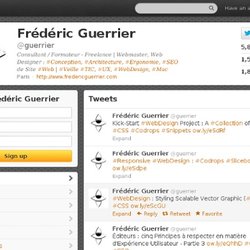 Have an account? Sign in New to Twitter? Join Today » Forgot password?
Frédéric Guerrier (guerrier) on Twitter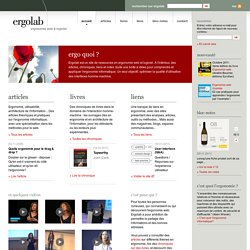 articles Ergonomie, utilisabilité, architecture de l'information... Des articles théoriques et pratiques sur l'ergonomie informatique, avec une spécialisation dans les méthodes pour le web. » Tous les articles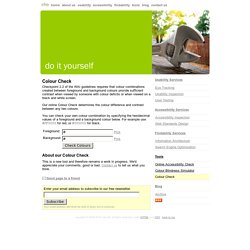 Checkpoint 2.2 of the WAI guidelines requires that colour combinations created between foreground and background colours provide sufficient contrast when viewed by someone with colour deficits or when viewed on a black and white screen. Our online Colour Check determines the colour difference and contrast between any two colours. You can check your own colour combination by specifying the hexidecimal values of a foreground and a background colour below. For example use #FF0000 for red, or #000000 for black.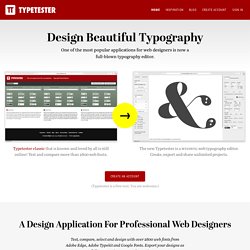 Browsers supported* JavaScript In order to use the application, please turn JavaScript on. Cookies If you'd like to see settings from your last visit next time you come around, just enable cookies.