Star Trek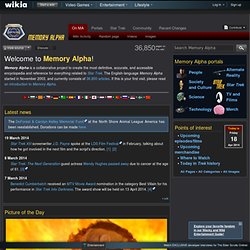 Memory Alpha is not endorsed, sponsored, or affiliated with CBS Studios Inc. or the "Star Trek" franchise.The Star Trek trademarks, logos, and related names are owned by CBS Studios Inc., and are used under "fair use" guidelines.The user-created content of this site is released under the Creative Commmons "Attribution-NonCommercial" license version 2.5, which can be found here. See Memory Alpha: Copyrights for more information.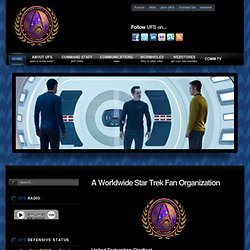 United Federation Starfleet
United Federation Starfleet A Worldwide Star Trek Fan Association....... As Admiral and Commander-in-Chief, it is my pleasure to welcome you to our website. United Federation Starfleet, or UFS for short is an International Fan Organization dedicated to our love for Star Trek.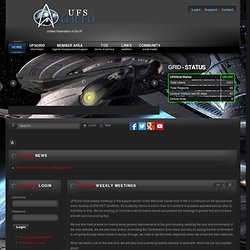 UFSGrid holds weekly meetings in the support section of the Welcome Center mall in the Q Continuum on the second level every Sunday at 5PM PDT (Gridtime). It's hosted by Helios Q and/or Ares Q in addition to possible appearences by other Q from time to time. We are working on a format in which best to record and present the meetings to people that are not there and will soon be posting that. We are also hard at work on making some general improvements to the grid including updating the look and functionality of the main website, we are also hard at work at isolating the Confirmation Error issue and why it's saying that the confirmation is not going through when it does in fact go through, we hope to get this fixed, especially when we unveil the site's new look. When we switch over to the new look, we will also have a working events calendar to work with, which we are very excited about.
UFSGrid - Star trek themed Virtual World