K-3 Resources and Ideas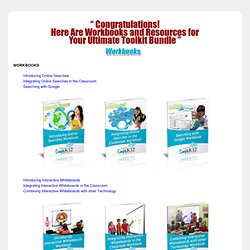 Toolkit – Additional Resources and Workbooks
" Congratulations! Here Are Workbooks and Resources for Your Ultimate Toolkit Bundle "
Web Tools You Must Have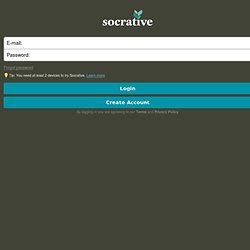 Introduction Welcome to Socrative.com. This website is owned and operated by Socrative.com. By visiting our website and accessing the information, resources, services, products, and tools we provide, you understand and agree to accept and adhere to the following terms and conditions as stated in this policy (hereafter referred to as 'User Agreement').
Simple K12 Webinar: May 30, 2012
launch Mousing Around program
Practice your mousing skills with the following Mousercise | Elementary mouse practice game | Practice using the mouse
100 Snowballs! What can you build?
Only2Clicks
Welcome to Technology for 11-12!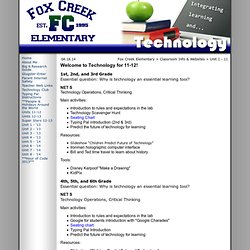 Technology with Mrs. Lynn - Unit 1 - 11
KidRex This is a custom Google Search that is kid safe. DCSD Resources Provided by Douglas County Libraries (The link's on the right side of the page.) Ask for KIDS!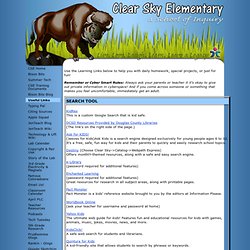 Technology - Mrs. Jensen - Useful Links
Key Seeker - Keyboarding for kindergarten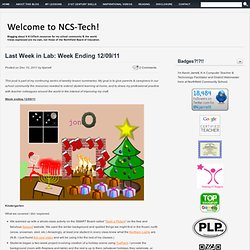 Last Week in Lab: Week Ending 12/09/11
This post is part of my continuing series of weekly lesson summaries.
This post is part of my continuing series of weekly lesson summaries. My goal is to give parents & caregivers in our school community the resources needed to extend student learning at home, and to share my professional practice with teacher colleagues around the world in the interest of improving my craft.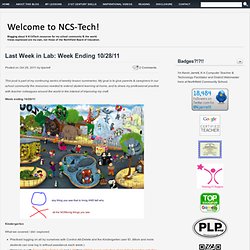 Last Week in Lab: Week Ending 10/28/11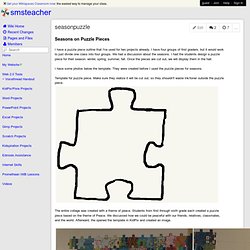 smsteacher - seasonpuzzle
I have a puzzle piece outline that I've used for two projects already. I have four groups of first graders, but it would work to just divide one class into four groups. We had a discussion about the seasons.
Good morning all,
Speakaboos.com: stories, games, interactives and MORE!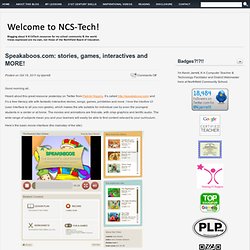 Good morning all, I first blogged about BBC Bitesize way back in May of 2009. Since then, BBC Learning's commitment to education as only increased, and it is evident by the substantial growth and development of this site.
BBC Bitesize: quality, all-you-can-eat interactives for K-12 & beyond!