Tips
Have you ever wondered why chocolate chip cookies can be chewy, crisp, soft, flat, thick, cakey, greasy, bland, flavorful, moist, or crumbly? In this post I'm going to share with you how various ingredients and techniques can affect the taste, texture, and appearance of your chocolate chip cookies. This will hopefully help you understand how chocolate chip cookies work so you can make the PERFECT batch every time, whatever you consider to be perfect. This information will allow you to alter or create your own chocolate chip recipe that produces cookies just the way YOU like them. You'll be an expert on the anatomy of the chocolate chip cookie.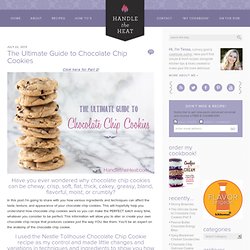 Gordon Ramsay's Ultimate Cookery Course Episode Guide | Watch Online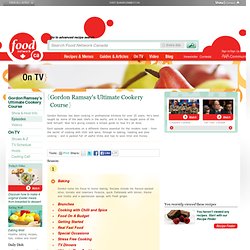 Baking Gordon's cookery course continues as he shows how to cook more delicious food on a budget. Recipes include leek and gruyere rosti with fried eggs, a delicious apple crumble, and seriously impressive homemade gnocchi. Loading... Brunches Gordon's course continues with meatballs in fragrant coconut broth and a fabulous alternative to a chocolate brownie: white chocolate blondies.
16 Tips From The Depression Era That Are Actually Life Hacks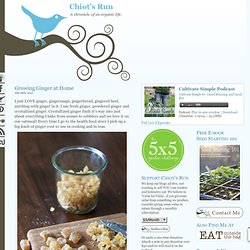 Growing Ginger as a Houseplant
July 26th, 2010 I just LOVE ginger, gingersnaps, gingerbread, gingered beef, anything with ginger in it. I use fresh ginger, powdered ginger and crystallized ginger.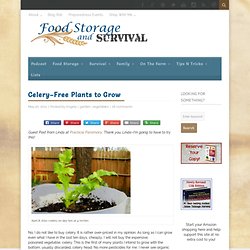 Celery--Free Plants to Grow - Food Storage and Survival
Guest Post from Linda at Practical Parsimony . Thank you, Linda–I'm going to have to try this! No, I do not like to buy celery. It is rather over-priced in my opinion. As long as I can grow even what I have in the last ten days, cheaply, I will not buy the expensive, poisoned vegetable, celery.
CLEVERLY TURN YOUR CARROT SCRAPS INTO SALAD : GROW YOUR OWN CARROT LEAVES
To determine if carrot tops are good to you in a salad, try them first. They can be eaten, but leave it to your taste to decide if they are good. Some people think they are not so good raw, others like them in salads. They are very nutritious, so if you can find a way to use them that you like, do. Be sure to clean thoroughly since their tops can harbor a lot of grit. Some people use them as garnish, like parsley.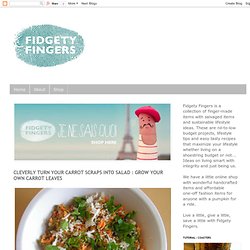 Peculiarities and Plants – Romaine Lettuce | Minding My P's With Q
13 Vegetables That Magically Regrow Themselves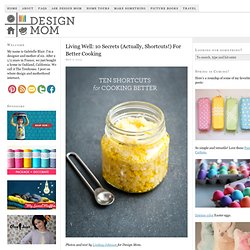 Living Well: 10 Secrets (Actually, Shortcuts!) For Better Cooking
Photos and text by Lindsey Johnson for Design Mom. I remember my mother wishing there were more hours in the day. So much to do!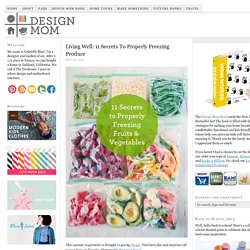 This summer inspiration is brought to you by Target . Find more fun and surprises all season long on Target's #SummerUp Pinterest board . Images and text by Lindsey Johnson for Design Mom.
Living Well: 11 Secrets To Properly Freezing Produce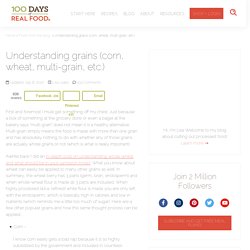 Understanding grains (corn, wheat, multi-grain, etc.) « The Food Illusion
First and foremost I must get something off my chest. Just because a box of something at the grocery store or even a bagel at the bakery says "multi-grain" does not mean it is a healthy alternative. Multi-grain simply means the food is made with more than one grain and has absolutely nothing to do with whether any of those grains are actually whole grains or not (which is what is really important).
27 Ways To Make Your Groceries Last As Long As Possible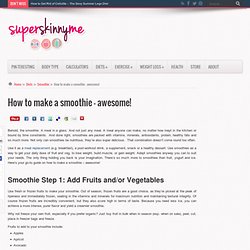 Behold, the smoothie. A meal in a glass. And not just any meal.