Vintage Design
http://www.atowngraphics.com/shanghai/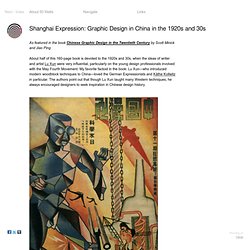 Shanghai Expression: Graphic Design in China in the 1920s and 30s As featured in the book Chinese Graphic Design in the Twentieth Century by Scott Minick and Jiao Ping About half of this 160-page book is devoted to the 1920s and 30s, when the ideas of writer and artist Lu Xun were very influential, particularly on the young design professionals involved with the May Fourth Movement. My favorite factoid in the book: Lu Xun—who introduced modern woodblock techniques to China—loved the German Expressionists and Käthe Kollwitz in particular. The authors point out that though Lu Xun taught many Western techniques, he always encouraged designers to seek inspiration in Chinese design history. China Sketch, December 1936 "The End of Science" (back cover) Illustrator: Zhong-xin
Shanghai Expression: Graphic Design in China in the 1920s and 30s
12 astounding bus tickets from the 1930s | A vintage flavor
Cubana - Compania Nacional Cubana de Aviacion
Vivat Vintage
Vintage Wallpaper Patterns Original Antique Wallpaper Victorian
Retro Vintage wallpaper | designyourwall.com
E W Moore & Son - Fabulous Vintage Wallpaper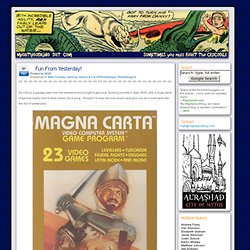 http://www.digitpress.com/archives/interview_warshaw.htm DP: What's the story behind the name? Warshaw: The working title was originally Time Freeze. I wanted an action game with a lot of colors and sounds – something I would enjoy playing. The concept was, at some point, time would "freeze" and there would be a countdown to a gigantic explosion.
Mightygodking.com » Post Topic » Fun From Yesterday!
Tokyo Subway Manner Posters, 1976-1982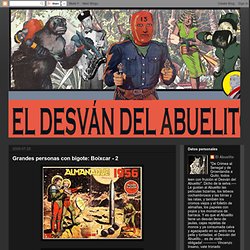 Grandes personas con bigote: Boixcar - 2
Cuál sería el lugar que libremente elegiría si me obligasen a abandonar mi desván, estaba preguntándome; dónde iría en este período para olvidar al menos la terrible chicharrera que abrasa estos pagos, me decía, cuando recordé que según comentan los hombres más sabios en el espacio hace más bien fresquito. Y entre todos los espacios ninguno más helado que el de El Mundo Futuro de Boixcar, el genial artista con fino bigote a quien dediqué hace algún tiempo sentido homenaje. Aquí tienen unos cromos más para que vayan completando su colección, todos editados por la barcelonesa Toray en la segunda mitad de los cincuenta. Destinos ideales casi todos los que les enseño para ir este verano, solitarios, fríos, desolados., a mi completo gusto. Hasta para quienes amen el calor les he dejado sitio en los pantanos de Venus...