Leadership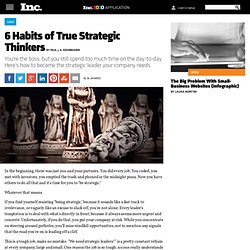 You're the boss, but you still spend too much time on the day-to-day.
Steve Jobs and The Bobby Knight School of Leadership - David Aaker
by David Aaker | 10:45 AM March 13, 2012 I believe that Steve Jobs was among the best CEOs of this generation because he created entirely new categories six times in a decade, and built the largest company market cap ever.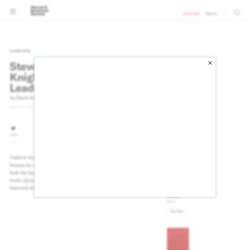 Leadership has been described as "a process of social influence in which one person can enlist the aid and support of others in the accomplishment of a common task ". [ 1 ] Other in-depth definitions of leadership have also emerged. Leadership is "organizing a group of people to achieve a common goal".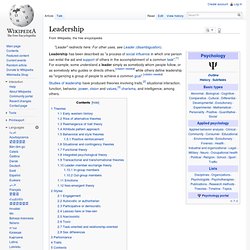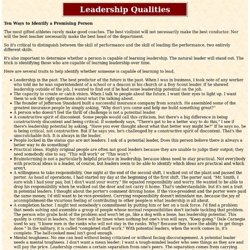 Ten Ways to Identify a Promising Person
Leadership Qualities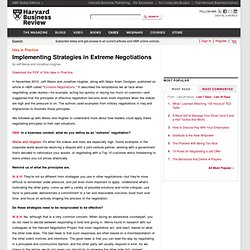 Download the PDF of this Idea in Practice .
Implementing Strategies in Extreme Negotiations
It's performance review season, and you know the drill. Drag each of your direct reports into a conference room for a one-on-one, hand them an official-looking document, and then start in with the same, tired conversation.
Delivering an Effective Performance Review - Rebecca Knight - Best Practices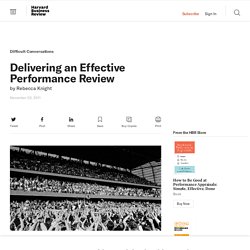 Global Team Leaders Must Deliberately Create "Moments" - Tsedal Neeley
by Tsedal Neeley | 10:47 AM March 22, 2012 Global teams face the challenge of having to operate with limited face-to-face contact and across vast distances, time zones, language backgrounds, and contexts, as well as cultural differences.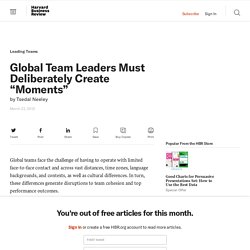 Excellence Now by Tom Peters
Alan Mulally is credited with saving Ford Motor Company --and doing it without the taxpayer's money. But what he really did was save Ford from itself.
Saving An Iconic Brand: Five Ways Alan Mulally Changed Ford's Culture