Entrepreneurs
TEDxESADE - Fernando Trias de Bes - Entrepreneurs and innovation the myth of the idea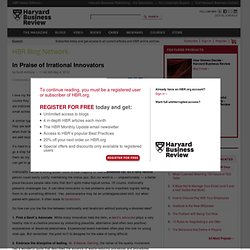 In Praise of Irrational Innovators - Scott Anthony
by Scott Anthony | 11:42 AM May 4, 2012
Deze blogpost verscheen eerder op de Creative Class blog en wordt hier met toestemming overgenomen Richard Branson, of liever "Sir" Richard Branson, sprak onder het motto "Screw it. Let's Do it!"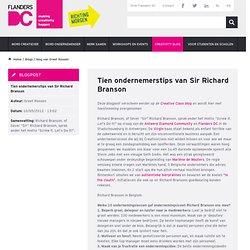 Tien ondernemerstips van Sir Richard Branson
Just do it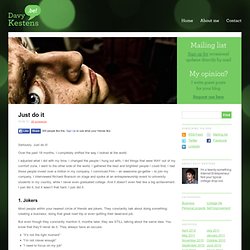 Seriously. Just do it! Over the past 18 months, I completely shifted the way I looked at the world. I adjusted what I did with my time, I changed the people I hung out with, I did things that were WAY out of my comfort zone, I went to the other side of the world, I gathered the best and brightest people I could find, I had those people invest over a million in my company, I convinced Finn – an awesome go-getter – to join my company. I interviewed Richard Branson on stage and spoke at an entrepreneurship event to university students in my country, while I never even graduated college. And it doesn't even feel like a big achievement.
Ramon Suarez - Web notes, ideas, links and conversations. Mostly about new media, marketing and entrepreneurship.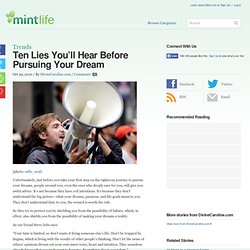 (photo: salty_soul)
10 Things I Learned From Failure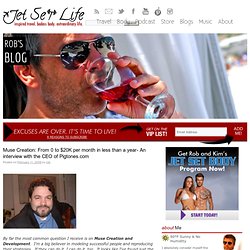 By far the most common question I receive is on Muse Creation and Development. I'm a big believer in modeling successful people and reproducing their strategies. If they can do it, I can do it, too.
four hour work week muse creation | Living Jet Set