Cooking/Food
Smells-like-home — A Collection of Favorites from a Kitchen-Savvy New Englander. SIX WHISKEYS YOU SHOULD KNOW. Photo Credit: Philip Friedman/Studio D THE RUNDOWN: SIX WHISKEYS YOU SHOULD KNOW Don't let anyone tell you that adding water to whiskey is a mistake — it opens up the aromas so you can take in the smell before you drink it.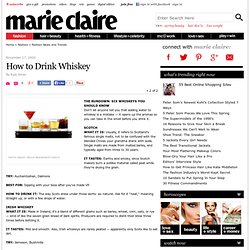 SCOTCH WHAT IT IS: Usually, it refers to Scotland's famous single malts, not to be confused with the blended Chivas your grandma drank with soda.
Recipe Tools/Restaurant Finders
Cooking Blogs. Party Food. Corporate Chef-Healthy Recipes for Employees. Random Recipes. Food Choices - Nutrition Made Easy - Photos - CookingLight.com. Ah…the ubiquitous lunchbox.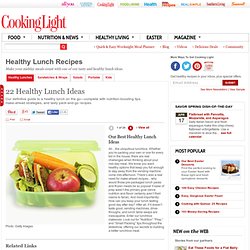 Whether you're packing your own or one for every kid in the house, there are real challenges when thinking about your mid-day meal. We know you want healthy options that keep you full enough to stay away from the vending machine come mid-afternoon. There's also a real need for make-ahead recipes…why would those pre-packaged lunch packs and frozen meals be so popular if ease of prep wasn't the primary goal (since nutrition and flavor certainly aren't their claims to fame). And most importantly: How can you keep your lunch tasting good day after day? After all, if it doesn't taste good, vending machines, drive-throughs, and lunch table swaps are inescapable. Foodgawker | feast your eyes.
---