Cooking/Food
smells-like-home — A Collection of Favorites from a Kitchen-Savvy New Englander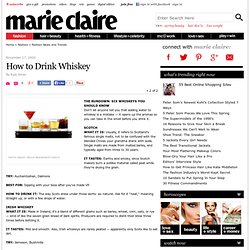 Photo Credit: Philip Friedman/Studio D THE RUNDOWN: SIX WHISKEYS YOU SHOULD KNOW Don't let anyone tell you that adding water to whiskey is a mistake — it opens up the aromas so you can take in the smell before you drink it. SCOTCH WHAT IT IS: Usually, it refers to Scotland's famous single malts, not to be confused with the blended Chivas your grandma drank with soda.
SIX WHISKEYS YOU SHOULD KNOW
Recipe Tools/Restaurant Finders
Corporate Chef-Healthy Recipes for Employees
Food Choices - Nutrition Made Easy - Photos - CookingLight.com
Ah…the ubiquitous lunchbox. Whether you're packing your own or one for every kid in the house, there are real challenges when thinking about your mid-day meal.