Cassandmiller
Cassie Miller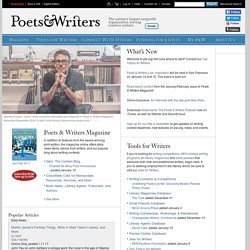 Begin 2014 by visiting our Literary Events Calendar, which has information on readings, workshops, and conferences that offer inspiration, education, and a sense of community. Or visit the Writing Prompts and Exercises page, which helps writers develop the skills, knowledge, and dedication needed to achieve their writing goals. The Poets & Writers Speakeasy is a convenient, open, and reliable digital space where poets and writers gather to discuss their experiences with the craft, literary agents, and self-publishing. Or, connect directly with fellow writers in our Directory of Writers, which features contact information for more than ten thousand authors.
Mind Tools (quizzes, tips)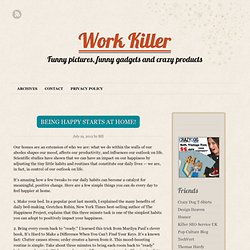 Work-Killer - Killing boredom all of the time!
In your left hand, you hold the smartphone you've been eyeing for months — you know, the one from the TV commercials? Committed to the purchase, you step up to the register to pay for your new phone. But looking up, instead of an AT&T or Verizon salesperson behind the counter, the smarter version of you shouting some truth in your face: "Don't do it! Don't buy that smartphone! It's going to be obsolete in three months!" Allow me to grab control of the PA: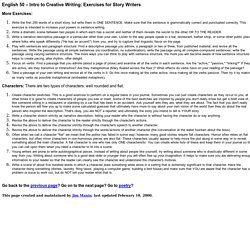 English 50 – Intro to Creative Writing: Exercises for Story Writers More Exercises: Write the first 250 words of a short story, but write them in ONE SENTENCE. Make sure that the sentence is grammatically correct and punctuated correctly.
Posted on: 10 Cado 7:0 - 5.27.29 So you've procrastinated again. You told yourself you wouldn't do this 2 months ago when your professor assigned you this.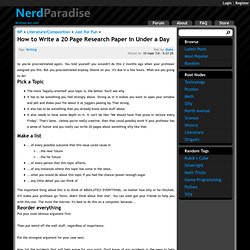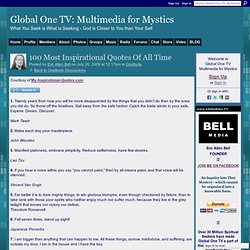 Courtesy of My-Inspirational-Quotes.com 1. Twenty years from now you will be more disappointed by the things that you didn't do than by the ones you did do. So throw off the bowlines. Sail away from the safe harbor. Catch the trade winds in your sails.