Blogs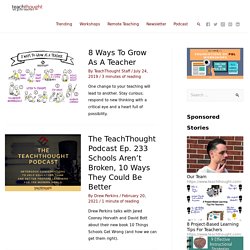 A Framework For Student Motivation In A Blended Classroom by Terry Heick Student motivation is an obscured piece of the academic puzzle, if for no other reason than what it implies: That students are inherently… Read Post → The Language Of The Maker Movement: 38 Terms For Teachers As the maker movement in culture moves from MacGyver jokes and what Noah did when Allie left him in The Notebook to something with a… Read Post →
Built for Teachers Kidblog is designed for K-12 teachers who want to provide each student with an individual blog. Students publish posts and participate in academic discussions within a secure classroom blogging community. Teachers maintain complete control over student blogs and user accounts. Use Kidblog to: Digigogy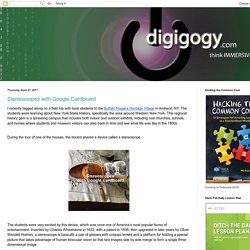 Back in the early 90's, my grandmother taught me how to bake biscotti in a traditional way. She was a baker by trade and taught me about the precision of measuring ingredients to get a perfect dough consistency, how to lay out the initial loaf, cut on the diagonal and re-bake until the cookies reached their optimum crunch. Over the years, I've experimented with the basic recipe, adding additional ingredients, replacing others, trying different thicknesses of the cookie, dipping the cookies in chocolate, etc. My ultimate goal is to get to the cookie, even though my path to get there changes every year. Around this time of year, I start thinking about the biscotti (and Grandma!), and what I will modify, replace, upgrade, or delete for this year's batch.
I generally am not a fan of "Year in Review" posts or articles, but I felt that this year has been really special for me and this is the space I use to share my thoughts, so here it goes. The thing that stands out to me most in 2013 are my friends. Everything I've done has been, in part, because of the support of my friends.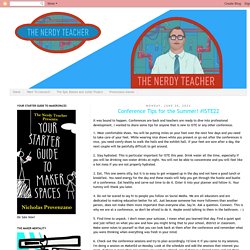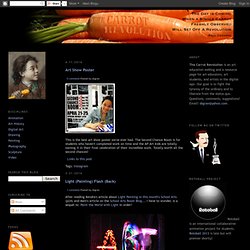 I'll start with the punchline. I've opened my own Teachers Pay Teachers shop, and you can visit it here. Here's the thing though. I've been gong back and fourth about how I feel about this for a while now. On the one hand, I think its an excellent way for teachers to receive some compensation for all the great ideas that we share together online. On the other, it does not click with my intrinsic desire that all kids be educated equally.
The Carrot Revolution: A Blog About Art Education... and Vegetables.